Youth Civic Impact Fellowship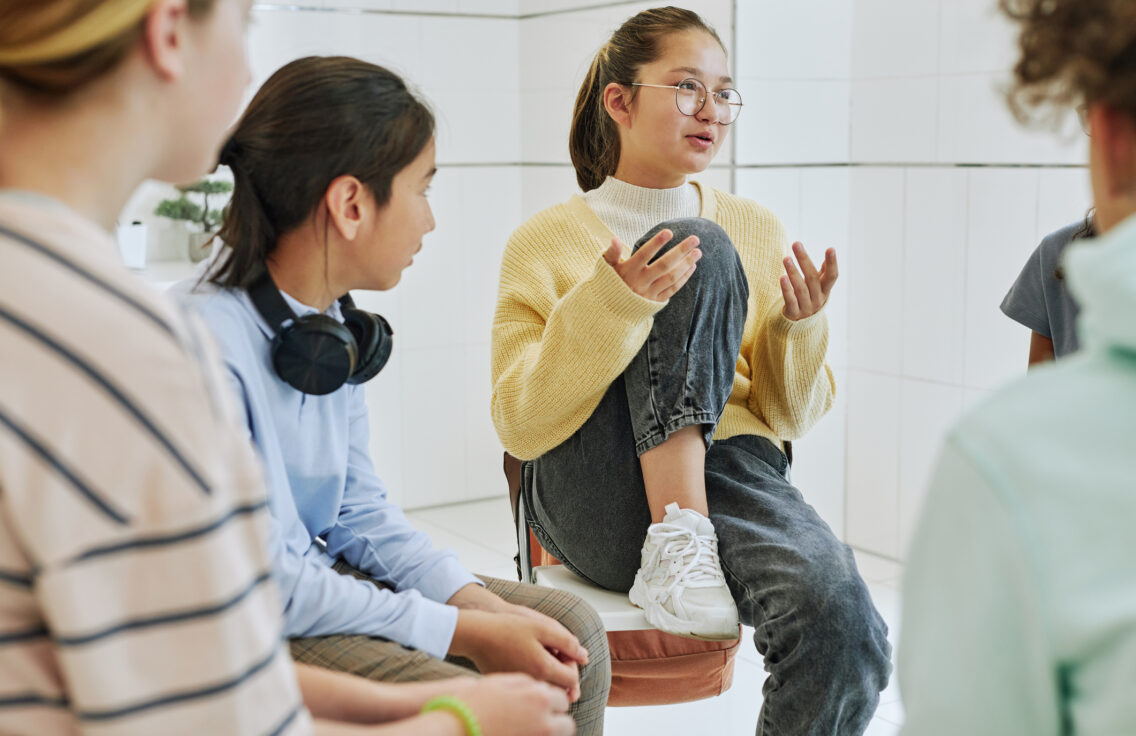 Applications are now open
Sign up to receive application alerts.
Sign up for Fellowship Alerts
October 9, 2023
Application Deadline
The application deadline is 5:00 pm EST October 9, 2023.
September 15 – October 13, 2023
Rolling Application Review/Follow-Up Interview Period
October 16, 2023
Fellows notified
November 6, 2023
Fellows announced
November 13, 2023 – Week of March 4, 2024
Term of the award
Final reports due by April 10, 2024
Resources
Explore
Co-Creation Generation
How to create powerful youth-adult partnerships in your community
Igniting the Potential of Young Leaders
Young people play a critical role in strengthening our democracy today and for the long haul. Youth Civic Impact Fellows are young people ages 14-24 who reside in Arizona or the city of Chicago and are seeking to develop the skills and confidence needed to become future civic leaders.
About the Fellowship
Youth Civic Impact Fellows will join the Institute for Citizens & Scholars' network of young adults who are passionate about civic engagement, well-informed about civic issues, and committed to democracy. Fellows are outstanding young individuals already active in their communities, aiming to level up their impact as effective civic leaders.
Fellows will refine their civic knowledge and skills while working on community projects that address immediate needs. They won't be alone on this journey; they'll have the support of a diverse team of coaches and experienced civic leaders from different generations. By the end of the Fellowship, these young adults will be well prepared to step up as community leaders and role models, offering fresh ideas and innovative solutions to local challenges, all while respecting everyone's unique experiences, beliefs, and opinions.
Between the fall of 2023 and spring of 2024, Youth Civic Impact Fellows will participate in a series of critical learning experiences, engage in Community of Practice meetings, and receive coaching support from designated Youth Civic Impact Fellowship coaches.
Program Benefits
Funding: Fellows will receive $3,000 to support their work.
Cohort Opportunities: Fellows will meet regularly (bi-weekly) in facilitated Community of Practice sessions to learn, practice, and network.
Coaching & Mentorship: Fellows will be supported by a highly qualified Youth Civic Impact Coach. They will also be expected to find a community-based mentor to help with their project as part of the program.
Leadership Opportunities: Youth Civic Impact Fellows will practice leadership skills throughout the program and may be offered future roles within and beyond Citizens & Scholars. There will be additional opportunities to network with youth civic leaders, researchers, practitioners, organizations, and Fellows from the Citizens & Scholars community.
More About Youth Civic Impact Fellowship