The Award & Eligibility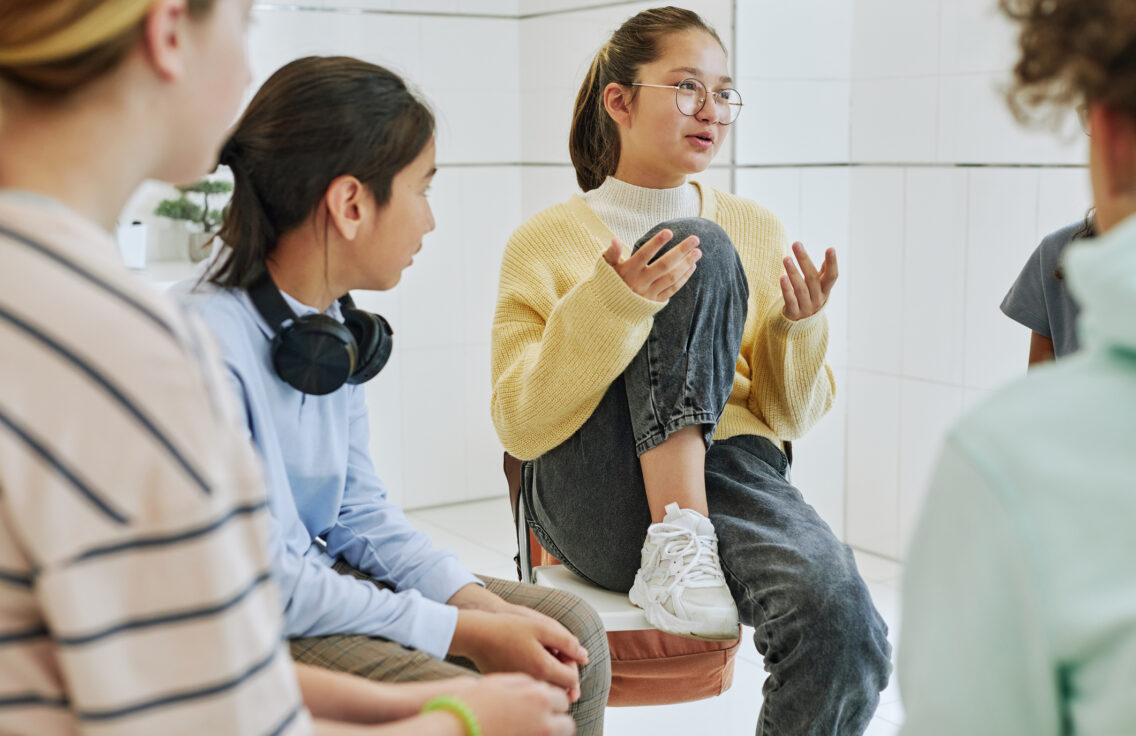 Applications are now open
Sign up to receive application alerts.
Sign up for Fellowship Alerts
October 9, 2023
Application Deadline
The application deadline is 5:00 pm EST October 9, 2023.
September 15 – October 13, 2023
Rolling Application Review/Follow-Up Interview Period
October 16, 2023
Fellows notified
November 6, 2023
Fellows announced
November 13, 2023 – Week of March 4, 2024
Term of the award
Final reports due by April 10, 2024
Resources
Explore
Co-Creation Generation
How to create powerful youth-adult partnerships in your community
The Fellowship Award
Youth Civic Impact Fellows will receive $3,000 to support their work and participation in the program.
10 fellowships of $3,000 will be awarded to the inaugural class.
Fellows will become part of a network of over 27,000 visionary thinkers, scholars, and teachers in the Citizens & Scholars Fellow community, including more than 200 Civic Spring Fellows.
Eligibility
Eligible applicants for the Fall 2023 Youth Civic Impact Fellowship must:
Be a young person ages 14-24
Reside in Arizona or Chicago, IL
Applicants from Arizona and Chicago may include Civic Spring Fellows from prior cohorts.
Currently lead or have a clear idea for a community project and a clear vision for change in their community
Be open to engaging with those who have differing perspectives, backgrounds, beliefs, etc.
Have the capacity to devote approximately 5-7 hours per week to working on their project and attending biweekly Community of Practice sessions
Frequently Asked Questions
Q: What is the purpose of the Youth Civic Impact Fellowship?
A: To support young people in developing and honing their civic leadership skills. The Fellowship will provide the tools for young people to become collaborative problem-solvers and leaders who have the skills to affect change within their communities.
Q: What do you mean by community-based project?
A: Youth Civic Impact Fellows will hone and refine their civic knowledge and skills while pursuing a project that addresses an immediate need in their community. A project can be an addition to an already existing project or initiative, build on a school-based or extracurricular project, or be a new approach to solving a problem. By learning and doing simultaneously, Fellows get the chance to practice new leadership skills and make an immediate impact.
Q: What is the Youth Civic Impact Fellowship Community of Practice?
A:  Fellows will engage in biweekly Communities of Practice; a meeting series intended for Fellows and others committed to youth leadership and development to engage in constructive conversations across ideological differences; discuss project implementation successes and challenges; and network while strengthening your ability to apply the civic knowledge, skills, and dispositions developed during this program.
Q: Will Fellows be compensated for their work?
A: Yes; Fellows will be provided a stipend of $3,000.
Q: I do not have access to a bank account – will I be able to receive my stipend?
A: Yes.
Q: Can Civic Spring 2020, 2022 and 2023 grant recipients apply for the Youth Civic Impact Fellowship?
A: Yes, we will consider applications from Fellows in Arizona and Chicago who successfully completed an earlier program. Project proposals must either significantly build upon an earlier Civic Spring project with new milestones or must pursue a different community need.
Q: I meet most of the eligibility requirements but not all. Should I apply?
A: No. Applicants must meet all eligibility requirements to be considered for this Fellowship.
Q: I would like to talk to someone about eligibility and/or I have general questions about applying. How do I contact someone?
A: Please review the eligibility requirements and send specific questions to civiceducation@citizensandscholars.org. We will do our best to respond within 2 business days.