The Civic Outlook of Young Adults in America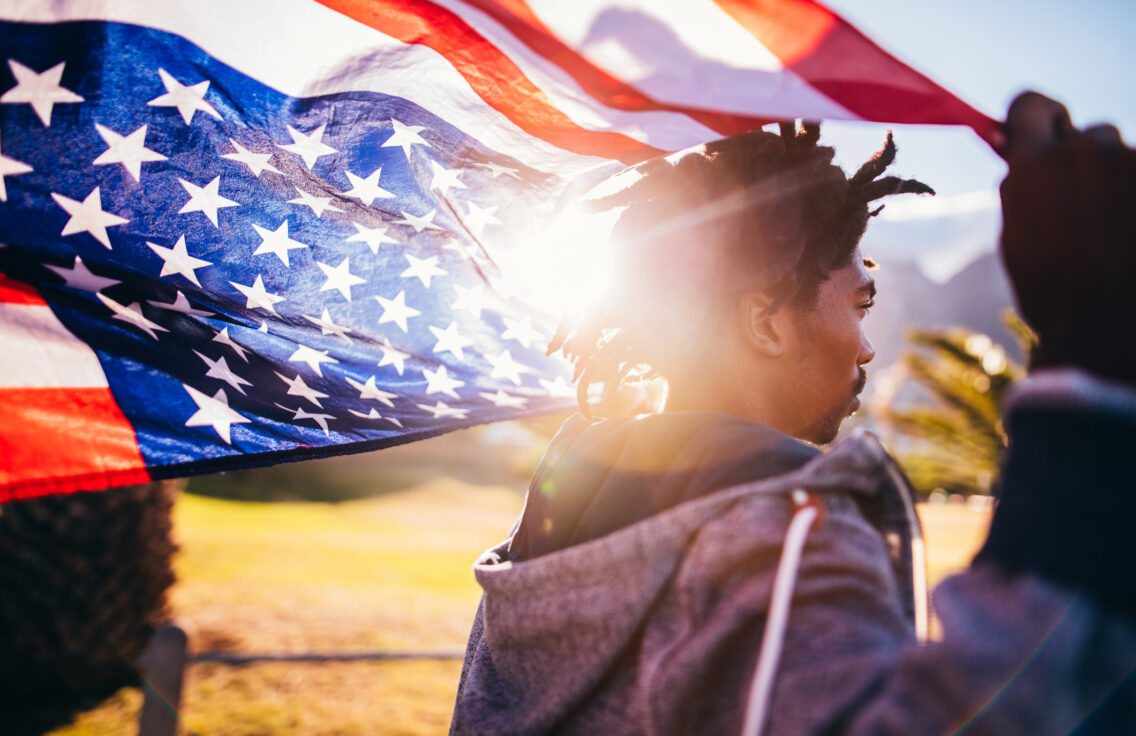 Resources
Explore
Analysis
Download the executive summary and analysis of the survey results, including key findings and opportunities.
Press Release
View the press release and fact sheet about the survey results.
View
Get Updates
Be the first to hear about new civic learning research, tools, and opportunities.
Sign up
The Institute for Citizens & Scholars believes today's young adults are particularly poised to strengthen democracy. As we head into a Presidential election year and when more than 31 million 18–24-year-olds are shaping the future of our country, the time is now to unleash this generation's civic potential.
Turning Warning Signs into Opportunities for Democracy
The Civic Outlook of Young Adults in America is a first-of-its-kind national survey of 18–24-year-old Americans that sheds light on their civic knowledge, civic engagement, and commitment to democracy. Part of our multi-year research initiative to measure holistic youth civic preparedness in America, Citizens & Scholars commissioned Citizen Data to conduct a poll that surveyed 4,008 young adults across the country.
The survey reveals a warning sign for American democracy. Americans aged 18 to 24 are dissatisfied with the political system and pessimistic about democracy, lack critical civic knowledge and trust in government institutions, and are less likely to vote in the 2024 election than the general population. However, there are grounds for optimism in this demographic. They exhibit a lower degree of ideological and partisan polarization, are proud to be American, reject political violence, and collectively prioritize democratic values.
The survey also confirms an important characteristic of young adults: their potential and motivation to play a vital role in strengthening democracy, but they must be engaged in a meaningful way. This will require talking to, learning from, and collaborating with Gen Z to understand what's underneath the tensions present in these data on productive engagement and commitment to democracy.
Key Findings
How civically informed are young adults?

40% are able to correctly answer only one out of four standard civics questions. Only 4% answer all four questions right. 

35% say they do not feel informed enough to participate politically.

How civically engaged are young adults? 

33% of respondents indicate no intention to participate civically in 2024. This could include voting, political volunteerism, donating, event attendance, and digital content creation. 

33% of respondents say they are not currently engaged in community activities, such as sports, hobbies, volunteerism, and faith groups. 

48% of respondents intend to vote in the 2024 general election, significantly lower than the nationwide baseline of 68%. 

How civically committed are young adults?

57% are dissatisfied with how the political system is functioning in the U.S. 

40% are pessimistic about the future of our democracy compared to about a quarter who are somewhat or very optimistic.

52% report no trust at all or very little trust in government institutions.

51% oppose the use of violence to suppress dissent. 

68% believe their vote matters.

70% are somewhat, very, or extremely proud to be American.

Where do young adults stand politically?

61% do not identify with either major political party. Of those, 29% identify as independent, nonpartisan, or other party, and 33% are unsure or do not identify politically in any way. Only 22% identify as Democrat and 17% as Republican. 

51% describe their ideology as at or near the ideological middle–moderate, somewhat conservative, or somewhat liberal. Only about one in four (27%) identifies as very conservative or very liberal. 

66% state they are registered to vote.
"

Key Opportunities
Gen Z can help tackle polarization.

37% find conversations with those with different views to be interesting and informative. By contrast, 41% of Americans of all ages found such discussions to be stressful and frustrating. 

51% opposed the use of violence to suppress dissent.

There is an opportunity to coalesce around shared values, as young adults say American democracy means equality (55%), justice (51%), and fairness (49%). They agree regardless of background, education, or ideology. Republicans and Democrats alike chose these values, and in the same order.

Schools won't close the civic knowledge gap alone.

Given that 78% of young adults express trust in academic institutions, schools have a responsibility to play a leadership role in empowering young adults to help strengthen our democracy.

Community organizations, faith-based institutions, and employers should also help close the gap by incorporating foundational civic education into their programming.

Increasing civic knowledge could drive greater civic engagement.

80% of respondents who score high on civic knowledge plan to engage in at least one civic activity during 2024 versus 40% of low civic knowledge scorers.

Civic and community groups should work to engage the 33% of young adults who are not active in any community organizations.

Political parties and candidates can attract new supporters.

61% of young adults do not identify with either major political party. Only 22% identify as Democrat and 17% as Republican.

51% describe their ideology as at or near the ideological middle.

66% state they are registered to vote, but only 48% currently plan to vote in the next general election.
Stay Engaged
Join Us
Join our mailing list to get resources, tools, perspectives, stories, and more from people working to cultivate the next generation of engaged citizens.
More Resources
Our Civic Learning Resource Hub is a one-stop-shop of the best reports, research, white papers, and other resources from around the civic space.
Explore