Frequently Asked Questions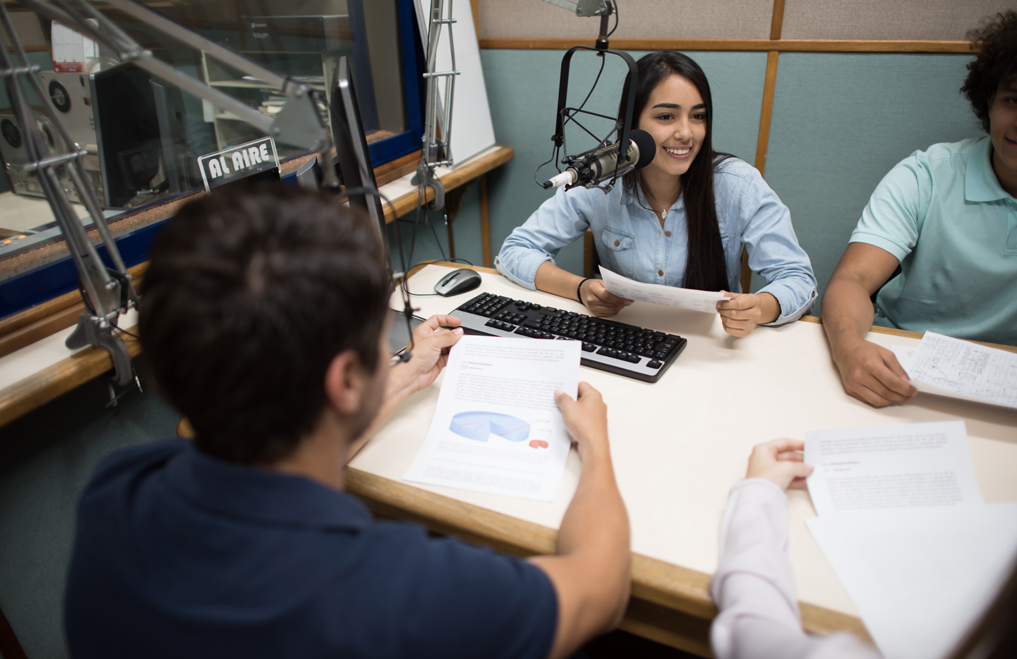 FAQs
What is The Higher Education Media Fellowship?

The Higher Ed Media Fellowship provides financial awards, professional development, and training to pursue reporting projects, particularly those focused on the field of postsecondary career and technical education.

Who funds this program?

The Fellowship program is sponsored by the ECMC Foundation and administered by the Institute for Citizens & Scholars.

How many Fellowships will be awarded?

Citizens & Scholars will select 15-20 Fellows for the spring 2024 class.

How much money does the Fellowship award?

Each ECMCF Fellow in the Higher Ed Media Fellowship program will be awarded $10,000—$5,000 as a stipend and $5,000 towards a reporting project.

How can I use the money?

The $5,000 reporting project portion is intended to cover the costs of your reporting project. Such expenses may include travel, data collection, registration fees for additional workshops/conferences, and/or contracting with other journalists or coaches.

What is considered a Fellowship project?

Fellows will choose a topic related to postsecondary career and technical education for their reporting project. The project may be in whatever medium the Fellow works–prose, audio, video, photo–so long as the piece is published. Reporting projects should be a special report or series of articles, or a similar long-form project for other media.

How long is the Fellowship?

The Fellowship period is approximately six months and can be completed at your home news organization. The program begins with an expense-paid CTE symposium hosted by the Institute for Citizens & Scholars. Following that event, Fellows will have six months to complete and publish their reporting project.

Does my project have to be published or aired?

Yes. Fellows will be expected to publish or air their project with their home news organization or an independent outlet. Applicants must include a letter of recommendation from an editor that includes a statement of support to participate in this project.

Who is eligible to apply?

The Fellowship is open to U.S. journalists who are education beat reporters or those whose work experience includes reporting on education and/or associated workforce development, social, or public policy issues. Fellows may be staff or professional freelance journalists. Print, multimedia, radio, TV, and online editors and journalists from local and national publications and digital-only news platforms are eligible, as are freelancers who target mainstream/corporate and independent media outlets.

Who is NOT eligible for the Fellowship?

Ineligible applicants include employees of professional organizations, educational institutions, think tanks, alumni periodicals, advocates, or groups focused on research, advocacy or lobbying.

If I am a freelancer, can I still get compensated for my project by the outlet that publishes it?

Are there other Fellowship requirements?

Fellows are required to attend two events a year. The Fellowship will begin with the postsecondary CTE symposium hosted by the Institute for Citizens & Scholars. The three-day symposium will include a reception dinner on the first evening; a full day of programming on the second day; and a half-day of programming on the third day. In the fall of the Fellowship year, Fellows will also attend a CTE Collaborative convening. This event is hosted by the ECMC Foundation and will bring ECMCF Fellows from the Higher Education Media Fellowship together with Fellows from other career and technical education fellowship programs funded by ECMC. Expenses for both these events will be covered by C&S. Fellows will also be required to provide brief, periodic progress updates about their project.

Can I choose any reporting project topic I want?

Fellows may focus on any topic related to the field of postsecondary career and technical education. Special reports or series may highlight the challenges or potential solutions which students, schools, policy, programming, or stakeholders face or evaluate the civic skills and awareness which businesses and employers are seeking to foster in the workplace. There is no approval process for reporting project topics.

If I am not selected as a Fellow but am still interested, do I have to reapply?

Yes, Fellows will be selected for each class from the pool of applications submitted.

What qualifies as a working journalist?

A "working journalist" is a person whose principal vocation is journalism, and who is employed in one or more newspaper establishments–on a full-time, part-time basis or in relation (freelance)–as an editor, a leader writer, news editor, sub-editor, feature writer, copy-tester, reporter, correspondent, cartoonist, news photographer or proof-reader. It does not include persons employed for managerial or administrative roles.