Campus Call for Free Expression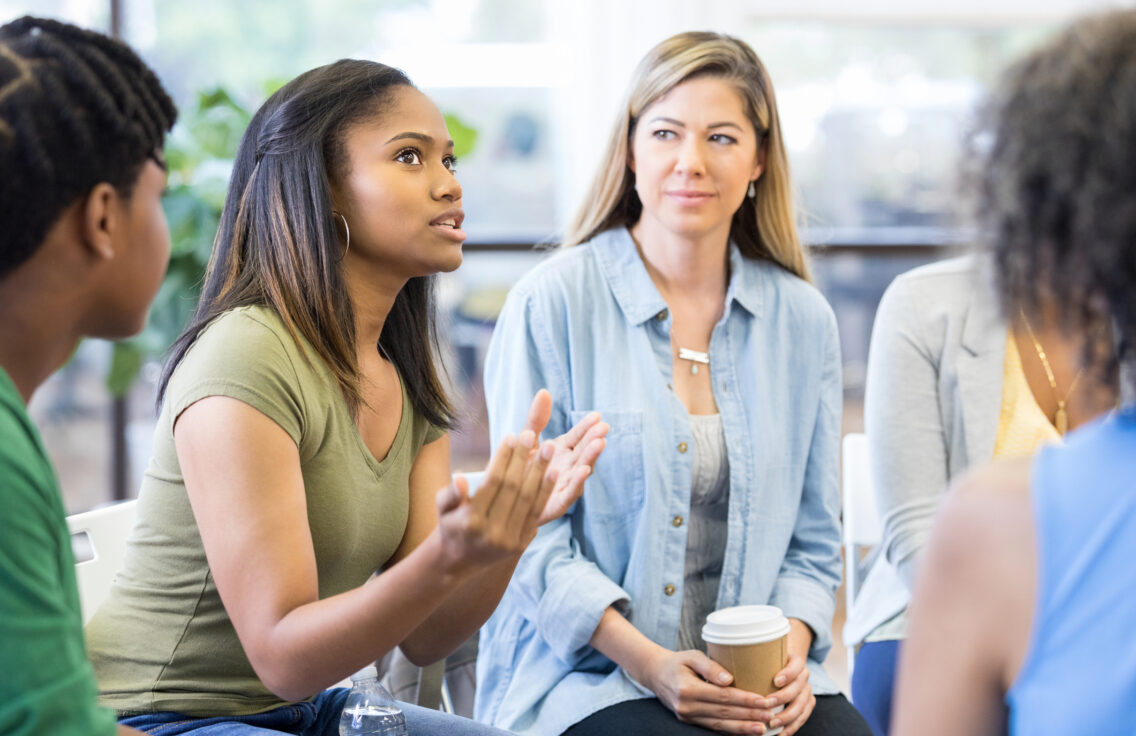 Get Email Updates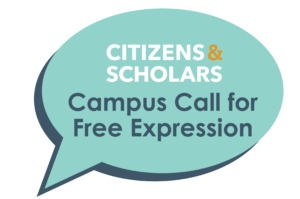 Be the first to hear about new initiatives and activities of the Campus Call.
Contact Us
The Institute for Citizens & Scholars Campus Call for Free Expression is a commitment by a diverse group of college presidents to urgently spotlight, uplift, and re-emphasize the principles of critical inquiry and civic discourse on their campuses. The Campus Call is centered on a coordinated set of presidential and campus activities focused on free expression that collectively amplify higher education's role in preparing young people to be the empowered citizens our democracy needs. 
The Campus Call is a project of College Presidents for Civic Preparedness, a new initiative convened by the Institute for Citizens & Scholars. It brings together college presidents who are committed to addressing the challenge of ensuring today's young people are well-informed, productively engaged, and committed citizens. College Presidents for Civic Preparedness currently connects leaders of 16 four-year institutions, including large public flagship universities, Ivy-plus campuses, HBCUs, STEM-focused schools, liberal arts colleges, and faith-based institutions.
A Shared Commitment to Free Expression
Colleges and universities are among the few places in the United States today where people from remarkably different backgrounds, cultures, and ideologies come together to wrestle with the complexity of what it means to be a democratic community. Underlying the Campus Call is the belief that higher education plays a critical role in preparing students to thrive and lead as empowered citizens and leaders of the future. This preparation is not easy, but it is essential. It requires an openness to all ideas and the skills to respectfully listen to, learn from, and work with people with diverse perspectives.
Leaders participating in the Campus Call share a commitment to powerful Free Expression Principles, model the relevant behaviors, skills, and practices, and aim to develop students who:
Pursue knowledge beyond their comfort zone, challenging existing beliefs and assumptions;
Reach informed decisions based on evidence and reasoned analysis;
Develop a deeper understanding of self and one's own values while potentially gaining respect, empathy, and appreciation for those with differing values and views;
Feel a sense of civic responsibility, advocate for positive change, and contribute meaningfully to their community; and
Express ideas freely but recognize that doing so doesn't guarantee approval or immunity from consequences.
Campus Engagement
Each campus has the flexibility to engage meaningfully in a manner appropriate to their institution. Participation can take various forms, such as delivering a speech during convocation or at any point in the academic year, organizing civil discourse events, or initiating campus-wide initiatives. Examples include:
Benedict College plans a yearlong campaign on free expression and inquiry named #perspective that will include key messages, campus programming, and T-shirts, beginning during freshman orientation.
Claremont McKenna College is building on its Open Academy with a four-year comprehensive learning program for students to acquire critical skills in difficult conversations.
Throughout the academic year, Cornell University students, faculty, and staff will come together and engage with topics of free expression and academic freedom through scholarly and creative events and activities, including debates among invited speakers who model civil discourse and exhibitions and performances.
Presidents at DePauw University and Rollins College, among others, will focus their annual convocation remarks on the theme of free expression.
Duke University is hosting a summer seminar for faculty, including potential course content and best practices for effectively promoting civic discussion over sensitive topics in the classroom, and its First Amendment Clinic provides law students the opportunity to work directly with clients facing free expression concerns.
James Madison University is partnering with the Bipartisan Policy Center to hold a free expression training for every incoming first-year and transfer student.
Rutgers University's president will teach a course on citizenship, including free expression, through the lens of public institutions.
Wesleyan University's Democracy in Action program will integrate discussions of free expression into new student orientation.