Mapping Civic Measurement Resources
February 28, 2023
Downloads
PDF
Resources From Report
Access the full report resources in one download.
Mapping Civic Measurement features a collection of measurement tools, rubrics, and more than 200 resources in use by practitioners across education, business, philanthropy, community institutions, media, government, and civil society.
The resources from this report will help you navigate and come away with new ways to think about measuring civic learning impact, new research to inform your work, and new opportunities to connect with other practitioners.
Click here to download the Mapping Civic Measurement resources. The resources include both maps of civic measurement with the plotted measurement tools, detailed tables outlining the tools and resources organized by civic dimension, and definitions and assumptions found during the work.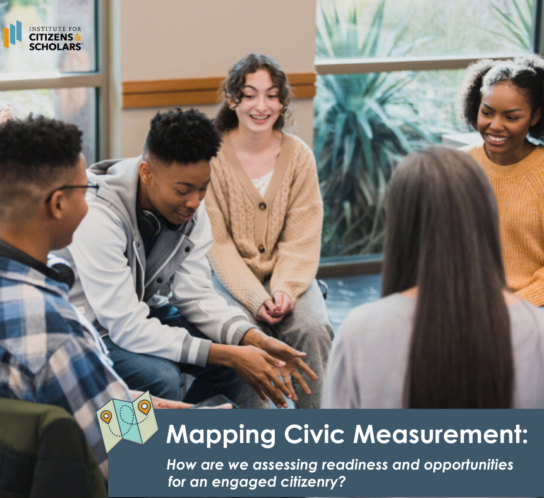 Stay Engaged
Get More Resources
Join our mailing list for new resources and tools right in your mailbox.
Support Our Work
Help us invest in the talent, ideas, and networks that will develop young people as effective, lifelong citizens.
Ways to Support