Teaching Fellowship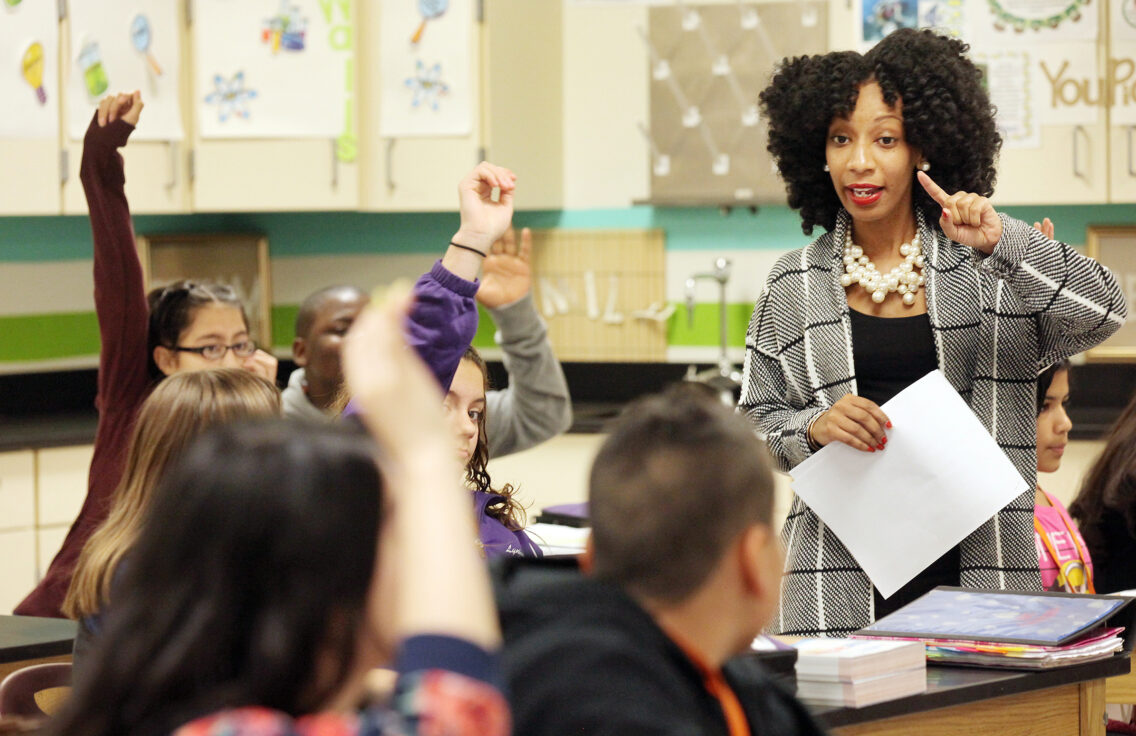 Learn More
Learn more about the C&S efforts to strengthen democracy.
Sign up
Changing Teacher Prep to Change Lives
The WW Teaching Fellows are ensuring that young people have the science and math literacy to participate fully as citizens in contemporary society. Fellows bring their STEM expertise to high-need classrooms across the country, receiving financial support and mentorship as they complete a specially designed master's degree at one of the program's partner universities.
Through the WW Teaching Fellowship, C&S also brings together higher education institutions, state and local policy makers, and school districts to reshape how teachers are prepared and to create a better pipeline of STEM educators to serve the students in their states.
"

Using Technology to Engage Students
Derikson Rivera is a biology teacher at Martin Luther King, Jr. High School in Lethonia, GA. Through grant funding, Mr. Rivera purchased technology equipment like virtual reality headsets to help his students explore STEM in new ways. Many of the Teaching Fellows use technology to engage their students in new and exciting ways.
Math & Science Literacy Critical for Today's Young People
To participate fully in careers and society today, all young people need to develop math and science literacy—yet many of the nation's high-need schools find it difficult to attract and retain STEM teachers who have the preparation and resources to work with their students. The WW Teaching Fellowship not only readies individuals with strong math and science backgrounds to teach in these schools, but also works to reshape the university programs that prepare them. Fellows receive a stipend to complete a specially designed, cutting-edge master's degree program, in exchange for a commitment to teach for three years in high-need secondary urban or rural schools. Many Teaching Fellows continue in the classroom far beyond the three year requirement.
Strong Pipelines of Excellent Teachers
The WW Teaching Fellowship has helped transform teacher preparation in Georgia, Indiana, Michigan, New Jersey, Ohio, and Pennsylvania. Nearly 1,480 Fellows have been a part of the program. Citizens & Scholars' total commitment to the Teaching Fellowship is more than $100 million nationally.