Strengthening Democracy for the Long Haul
July 4, 2022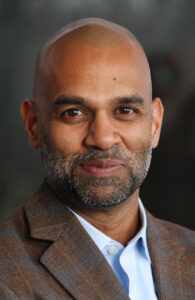 American constitutional democracy has always depended on citizens who understand its premise and promise, who seek out diverse perspectives and ideas, respect each other's differences, and believe in a common future. Yet right now, that future hangs in the balance.
Our growing divisiveness is palpable and alarming, fueled by disinformation, distrust, and disgust. Americans are drawing battle lines online, at school board meetings and college campuses, and in the hallowed halls of our nation's Capitol.
Countless polls report historically low levels of trust in neighbors and institutions. Wittingly and unwittingly, we surround ourselves with people who look, feel, think, and act like we do, and with information sources that only confirm our own points of view. This cultural, social, and political unraveling is driving government dysfunction, a deepening crisis of belonging, even fears of violent revolution.
In this divided nation, one thing seemingly unites all of us: a grave concern that our democracy is at risk.
I believe we can strengthen for the long haul if we develop a critical mass of Americans as effective citizens.
What do I mean by effective citizens? An effective citizen has a deep understanding of our history, culture, government, institutions, and current affairs. They vote, think critically, and seek information from a variety of sources and perspectives. They have concern for the welfare of people of all backgrounds in their communities and across the nation. They debate and learn from each other, and work across difference to form a more perfect union.
Citizens & Scholars has always focused on developing the next generation as effective citizens, beginning with the thousands of Woodrow Wilson Fellows whose work shaped generations through arts and sciences education. Today, Fellows from the Women's Studies, Higher Ed Media, Newcombe, and Teaching Fellowships continue to expand access and understanding on diverse topics like gender, education, STEM, and religion in interdisciplinary and original ways. Fellows from the Brewer Fellowship to Unite America, Higher Ed Policy, and the suite of Mellon Foundation Fellowships are making their fields more inclusive and collaborative, ensuring that all people can play a productive role as citizens in civil society.
Our new programmatic work complements our existing portfolio by providing direct services and funding to promising youth leaders, often before they enter higher education. We're supporting Civic Spring Fellows on youth-led community initiatives that bolster civic knowledge, while also driving local policy change, increased voter registration, and trust in institutions.
Finally, Citizens & Scholars is partnering with leaders from the private, philanthropic, and public sectors to invest in new ideas, tools, and networks that will accelerate youth civic development at scale.
Our team is designing a new flagship program for college and university presidents that leverages our rich history in higher education, a first-of-its-kind digital platform to deliver civic learning to hundreds-of-thousands of students across the country, and an original civics series that will reach millions of young people on social media.
As a member of the Citizens & Scholars community, I hope that you feel inspired and proud by this incredible momentum. Thank you for your commitment to shaping a society where all people can thrive.
Stay Engaged
Get More News
Join our mailing list to get more news like this to your mailbox.
Support Our Work
Help us invest in the talent, ideas, and networks that will develop young people as effective, lifelong citizens.
Ways to Support Us