Hispanic Heritage Month
10 Scholars Expanding Perspectives on the Hispanic Experience
September 23, 2022
Engaged citizens try to seek information and ideas from multiple sources and perspectives. In recognition of Hispanic Heritage Month, here are 10 scholars from the Citizens & Scholars network and beyond who are broadening perspectives by highlighting and examining the experiences of Hispanic populations in the United States. Many of these scholars and C&S Fellows are not only expanding our broader understandings through their research, teaching, and work, but also through commitments to making their work accessible and available to the wider public. 
Magdalena L. Barrera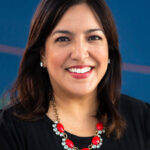 Vice Provost for Faculty Success, San José State University
Career Enhancement Fellow 2011
Dr. Barrera is the Vice Provost for Faculty Success at San José State University where she supports faculty through each stage of their professional development. As a scholar, Dr. Barrera has two areas of research. The first explores how Mexican Americans are represented in early twentieth century American literature, music, photography, and government publications. The second centers on the experiences of historically underserved students and faculty in institutions of higher education.  
Alex E. Chávez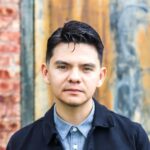 Nancy O'Neill Associate Professor of Anthropology, University of Notre Dame 
Mellon Emerging Faculty Leader 2020
As an artist-scholar-producer, Dr. Chávez explores articulations of Latinx sounds and aurality in relation to race, place-making, expressive culture, and the intimacies that bind lives across physical and cultural borders. A professional musician for two decades, he engages in music-making with the communities he studies, transforming these exchanges "into a unique understanding of how people cross various types of borders." 
Danielle Pilar Clealand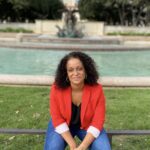 Associate professor of Mexican American and Latina/o studies, University of Texas at Austin 
Dr. Clealand is a political scientist with a joint appointment in Mexican American and Latina/o studies and African and African diaspora studies at the University of Texas at Austin. Her research examines Black politics, group consciousness, Black public opinion, and racial inequality with a focus on the Spanish-speaking Caribbean and the United States using a mixed method, interdisciplinary approach. Dr. Clealand's first book, The Power of Race in Cuba, won numerous awards and helped shape her current project, which aims to uncover history of Black Cubans in the U.S. 
Monica Muñoz Martinez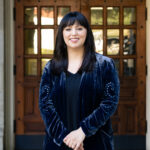 Associate professor of history, University of Texas at Austin 
Career Enhancement Fellow 2017
As an author and historian, Dr. Martinez tells the stories of racial injustices with a focus on topics like the history of racial violence, law enforcement at the U.S.-Mexico border, Latinx history, and restorative justice. Dr. Martinez's current project, Mapping Violence, is building a digital archive to educate both scholars and citizens alike about ethnic and racially targeted violence in Texas in the early 20th century. Dr. Martinez was a 2021 recipient of a MacArthur Fellowship 
"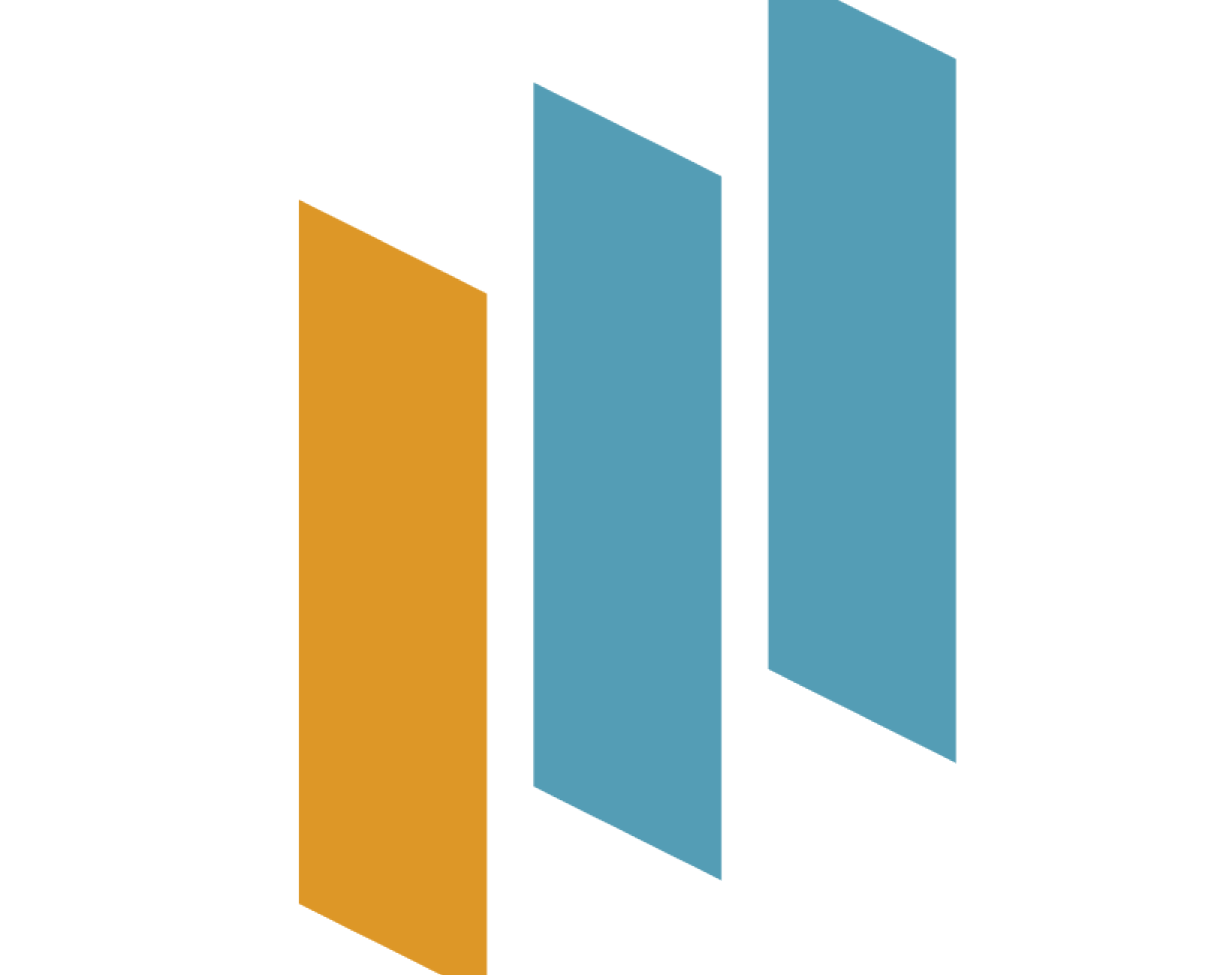 Sarah McNamara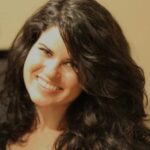 Assistant Professor of History, Texas A&M University 
Mellon Emerging Faculty Leader 2020
Dr. McNamara has a joint appointment in history and Latina/o, Mexican American studies at Texas A&M. Her research focuses on Latinx, women and gender, immigration, and labor histories in the modern United States. In addition to her research and writing, Dr. McNamara also prioritizes making history accessible and available to the public. She led an oral history project in tandem with public events and exhibitions to showcase the experience of Cuban Americans who immigrated before 1959.  
Pablo Mitchell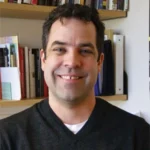 Professor of History and Comparative American Studies, Oberlin College 
Dr. Mitchell explores the heritage and history of Mexicans, Puerto Ricans, Cubans, Dominicans, and Central and South Americans in the United States. He teaches courses on Latina/o History, US-Mexico Borderlands, History of American Sexualities, Mixed Heritage in US History, the American West, and Gilded Age America. Dr. Mitchell's 2005 book, Coyote Nation: Sexuality, Race, and Conquest in Modernizing New Mexico, 1880-1920 (University of Chicago Press), was awarded the 2007 Ray Allen Billington Prize by the Organization of American Historians. 
Cristina Mora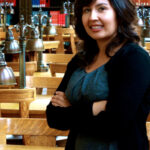 Associate Professor of Sociology, UC Berkeley 
Dr. Mora holds a joint appointment in sociology and Chicano/Latino studies and is the Co-Director of the Institute of Governmental Studies at UC Berkeley. Her research focuses on questions of census racial classification, immigration, and racial politics in the United States and Europe. Her book, Making Hispanics, was published by the University of Chicago Press and provides the first historical account of the rise of the "Hispanic/Latino" panethnic category in the United States. 
Explore Fellowship opportunities for Ph.D. candidates and faculty.
Barbara Sostaita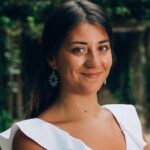 Assistant Professor Latin American and Latino Studies, University of Illinois Chicago 
Women's Studies Fellow 2020
Dr. Sostaita is a scholar of religion and global migration. She grew up undocumented in the south, the daughter of a minister who taught her how religion informs and shapes migrant-led organizing. Her work considers how people on the move—including migrants, artists, and organizers—engage with the sacred to cross and transgress borders. As an assistant professor at the University of Illinois Chicago, she teaches courses on Latinx religions, transnational migration, and undocumented social movements. 
Héctor Tobar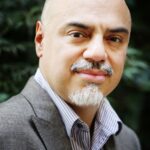 Professor of English and Chicano/Latino Studies, University of California Irvine 
Héctor Tobar is the author of five books, including three novels. As a professor and writer, Mr. Tobar's work examines the evolving and interdependent relationship between Latin America and the United States. His forthcoming book, Our Migrant Souls: A Meditation on Race and the Meanings and Myths of Latino, is an "extended essay on the meanings and myths of 'Latino' or 'Latinx' identity in our times." 
Daisy Vargas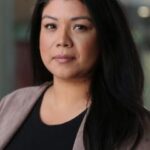 Assistant professor of Religious Studies & Classics, University of Arizona 
Charlotte W. Newcombe Fellow 2017
Dr. Vargas specializes in Catholicism in the Americas, race, ethnicity, and religion in the United States, Latina/o/x religion, and material religion. Her current project traces the history of Mexican religion, race, and the law from the nineteenth century into the contemporary moment, positioning current legal debates about Mexican religion within a larger history of anti-Mexican and anti-Catholic attitudes in the United States. 
Looking to fund your scholarship? Read our guide for how to get funded.
Stay Engaged
Get More News
Join our mailing list to get more news like this to your mailbox.
Support Our Work
Help us invest in the talent, ideas, and networks that will develop young people as effective, lifelong citizens.
Ways to Support Us