Two Citizens & Scholars Fellows Named Macarthur Fellows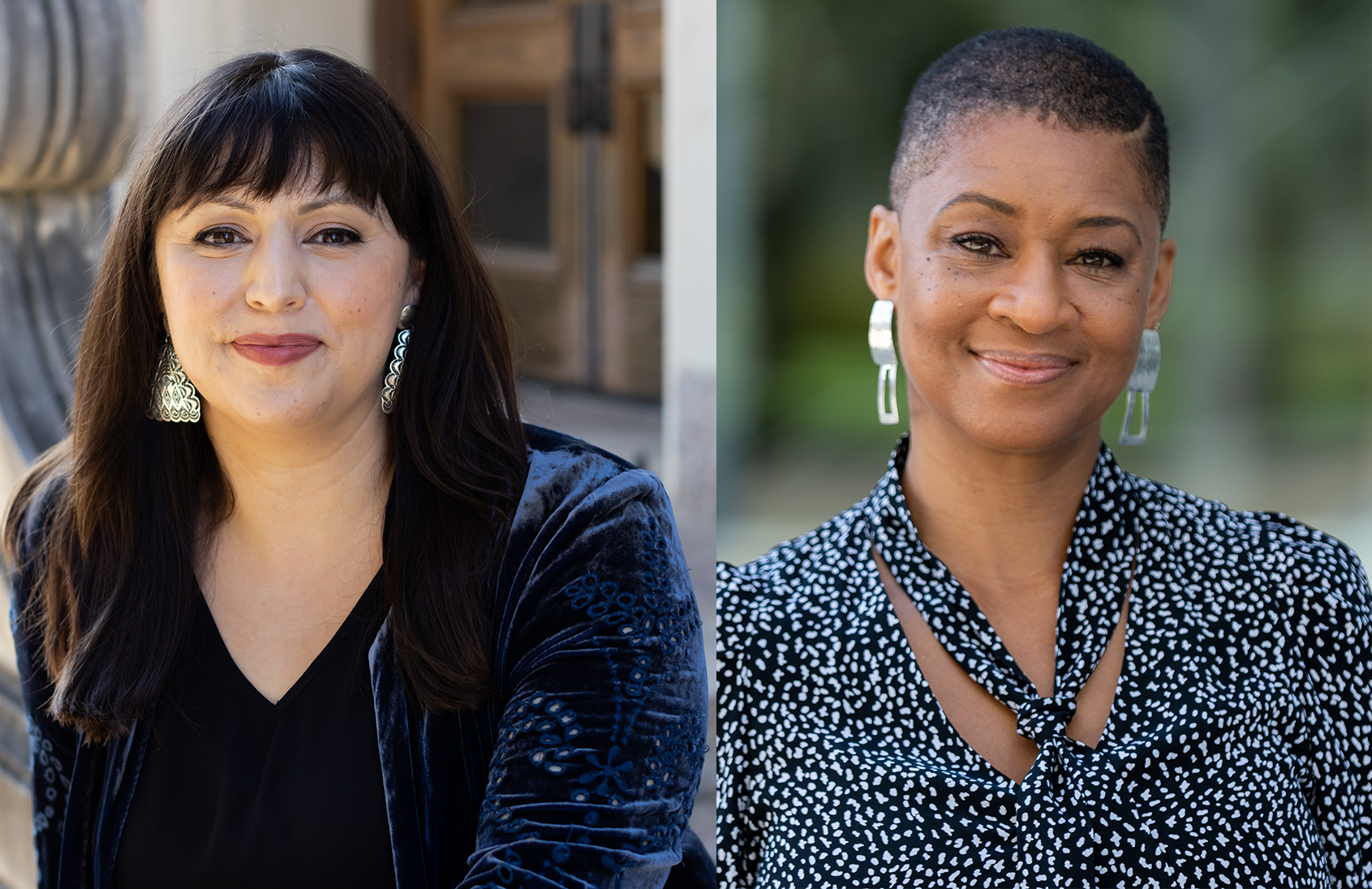 Two Citizens & Scholars Career Enhancement Fellows (CEF) have been named MacArthur Fellows, the five-year program unofficially known as "Genius Grants."
Film scholar, archivist, and curator Jacqueline Stewart CEF '02 works to lift up the unsung contributions of Black filmmakers, both as cinema and media studies professor and director of Arts + Public Life at the University of Chicago, and as chief artistic and programming officer at the Academy Museum of Motion Pictures, where she is currently on leave from U of C.
Monica Munoz Martinez CEF '17, an author and associate professor of history at the University of Texas, tells the stories of and works to develop solutions to address racial injustices, focused on topics like the history of racial violence, law enforcement at the U.S.-Mexico border, Latinx history, and restorative justice.
As MacArthur Fellows, they each will receive $625,000, no-strings-attached, as seed money for their intellectual and social endeavors. The Career Enhancement Fellowship, funded by the Andrew W. Mellon Foundation, seeks to increase the presence of minority junior faculty members and other faculty members committed to eradicating racial disparities in core fields in the arts and humanities. The Junior Faculty Fellowship that Stewart and Martinez each received annually provides 30 pre-tenure professors a sabbatical grant, a mentor, a stipend for research and travel or publication, and the opportunity to participate in an annual conference or retreat.
Stewart, who received her Ph.D. from the University of Chicago, has hosted "Silent Sunday Nights" on the Turner Classic Movies network since 2019 and also bridges the academic and public realms in the role at the Academy Museum of Motion Pictures, highlighting the community dynamics that provide added meaning to moviemaking as well as visual histories of cinema.
Her scholarship has forged similar paths. In the study, "Migrating to the Movies: Cinema and Black Urban Modernity," Stewart focused on Black audiences in Chicago during the Great Migration for films with Black casts made outside Hollywood. In 2015, she co-curated a preservation effort, touring film program and anthology about the L.A. Rebellion, a movement among Black filmmakers at UCLA in the 1970s and 1980s. Stewart also created the South Side Home Movie Project, an archive of amateur films shot by Chicago residents between the 1920s and 1980s.
Martinez, a Texas native who received her Ph.D. in American Studies from Yale University, is the author of The Injustice Never Leaves You: Anti-Mexican Violence in Texas (Harvard University Press, September 2018), a deep dive into three particular cases of vigilante-style killings of Mexicans and Mexican-Americans, among the hundreds who were lynched and massacred during the 1910s.
Martinez's current project, Mapping Violence, is building a digital archive to educate both scholars and citizens alike about ethnic and racially targeted violence in Texas in the early 20th century. She's also part of a group of historians who co-founded Refusing to Forget, a nonprofit dedicated to the remembrance of this period, which has produced museum exhibits, curricular materials, and historical markers at sites of murders.
Stay Engaged
Get More News
Join our mailing list to get more news like this to your mailbox.
Support Our Work
Help us invest in the talent, ideas, and networks that will develop young people as effective, lifelong citizens.
Ways to Support Us