Fall 2022 Higher Education Media Fellows
New Journalists Named to Sixth Class
October 6, 2022
The Institute for Citizens & Scholars is pleased to announce its sixth class of journalists named to the Higher Education Media Fellowship, supported by the ECMC Foundation. The 10 outstanding journalists represent a variety of news outlets, regions, and media.
The Higher Education Media Fellowship aims to increase the number of journalists equipped with tools and networks to provide more comprehensive coverage of postsecondary education, particularly career and technical education (CTE).
Fellows cover such topics as higher education, business news, politics and policy, community issues, and more, and work as newspaper, multimedia, and radio reporters. Fellows have received recognition and fellowships for their work, such as the Best Education Reporter from the Education Writer's Association, a Wade H. McCree Advancement of Justice Award from the Michigan Press Association, a Spencer Fellowship, a Carnegie-Knight News Fellowship, and a California Arts Council Fellowship.
Get announcements and funding opportunities like this straight to your inbox.
Each ECMC Foundation Fellow receives an award of $10,000—a $5,000 stipend and $5,000 to support a special CTE reporting project. Fellows will attend an in-person symposium this fall focused on topics related to postsecondary CTE and professional development. Following the symposium, Fellows will complete a CTE reporting project, such as a special report or series.
The funding for this program is a part of ECMC Foundation's CTE Leadership Collaborative, an initiative focused on bringing together diverse perspectives and equipping CTE leaders with the tools, resources, and skills needed to advance postsecondary CTE. The sixth class of Fellows will publish and broadcast their projects throughout 2023.
Meet the Fall 2022 Fellows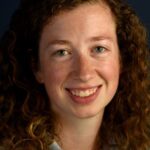 Josie Albertson-Grove
Reporter, The New Hampshire Union Leader
@josie_UL
Josie covers education for the New Hampshire Union Leader, and has reported on schools, colleges and education policy in New England since 2017.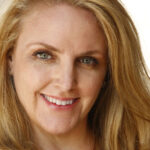 Chandra Bozelko
Reporter, The National Memo
@ChandraBozelko
Chandra is a columnist for The National Memo and a freelance writer who uses her lived experience of being incarcerated to inform her work. Her weekly column won several awards including the Society of Professional Journalists' 2021Sigma Delta Chi Award for Online Column Writing and the Michigan Press Association's 2021 Wade H. McCree Advancement of Justice Award. She's published over 400 reported columns since 2014. In addition to her regular column, her written commentary has appeared in The Wall Street Journal, The New York Times, USA Today, US News and World Report, The Los Angeles Times, The Washington Post, Reuters, Stat News, Barron's, Quartz, The Guardian, CNN.com, Wired, and newspapers in 45 states.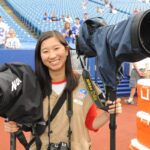 Lian Bunny
Reporter, Buffalo Business First
@lbunny15
Lian is a Buffalo native who covers higher education, retail, and community trends for Buffalo Business First. Her previous roles include reporter at a weekly owned by The Buffalo News and the Pittsburgh Business Times, as well as a Carnegie-Knight News21 fellow.
Cassie Chew
Freelance Reporter
@indiefilmfan
As a D.C. based freelance journalist, Cassie has become a policy wonk, a cybersleuth, and a master of digital media production. She produces long-form stories and videos covering higher education, health care, technology, cybersecurity, and prisoner reentry. Her work has been published in Civil Eats, The Crime Report, Capital B News, STAT, and many more. Cassie's first job in the news business included delivering newspapers in suburban Chicago.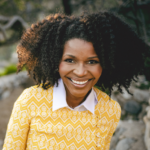 Chanté Griffin
Freelance Reporter
@yougochante
Chanté is a California-based journalist and natural hair advocate whose work centers the intersection of race, culture, and faith. She's an entertainment writer for Faithfully Magazine, a former contributor for The Root, and a contributing writer for The Washington Post and L.A. Parent. Chanté is the recipient of a 2021-2022 California Arts Council Fellowship, which will support her first book project tentatively titled, "Your Black Neighbor: A Call To Love."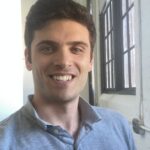 Colin Hogan
Reporter, The New Bedford Light
@by_ColinHogan
Colin joined The New Bedford Light in June 2022, where he covers education, childcare, city government, and more. Before The Light, Colin worked as a public school teacher in the Mississippi Delta and Brooklyn.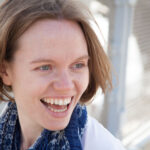 Stephanie Hughes
Reporter, Marketplace
@stephanie_h
Stephanie is a senior reporter for the national radio show Marketplace. Her work has also appeared in The New York Times, on NPR, and in Salon. At Marketplace, Stephanie reports on business and economics, with a focus on education. She's covered stories ranging from the effectiveness of technology used by schools to prevent violence to why theater majors are getting jobs writing for chatbots. A native of southern Delaware, Stephanie's first foray into radio was with her two sisters, when they recorded broadcasts to cassette tapes for the (pretend) station WMPL (We Make People Listen).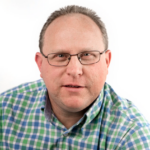 David Jesse
Higher Education Reporter, Detroit Free Press
@reporterdavidj
David has covered higher education in Michigan for more than a decade. He's written extensively on sexual assaults on college campuses, including at the University of Michigan and Michigan State University; small liberal arts colleges in the Midwest, rural education deserts, college affordability and college endowments. He was a 2020-21 Spencer Fellow in Education Reporting at the Columbia University School of Journalism. The Education Writers Association named him the top education reporter in the nation in 2018. He is a 2016 and 2019 EWA reporting fellow.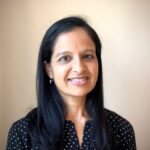 Nirvi Shah
Freelance Reporter
@NirviShah
Nirvi is the education enterprise editor for USA TODAY, working with a national education reporting team and education journalists across the country at dozens of Gannett outlets. Prior to that, she spent a year as a Spencer fellow in education journalism at Columbia University and worked as an editor and reporter for POLITICO in the U.S. and Europe. She is the founding editor of POLITICO's education policy subscription news service. She has also worked for Education Week and The Miami Herald, among other outlets. She is a mentor with Report for America.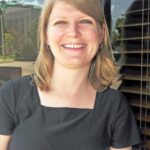 Janelle Stecklein
Reporter, CNHI
@ReporterJanelle
Janelle Stecklein is a journalist based in Oklahoma City who covers Oklahoma state politics and issues for CNHI's network of daily and weekly newspapers across the state. Previously, she has worked at newspapers in Salt Lake City, Amarillo, and Greenville, Texas.
Recent Fellowship projects:
About the Institute for Citizens and Scholars  
Formerly the Woodrow Wilson National Fellowship Foundation, the Institute for Citizens & Scholars (citizensandscholars.org) is a 75-year-old organization that has played a significant role in shaping American higher education. Now, with an expanded mission, Citizens & Scholars prepares leaders and engages networks of people and organizations to meet urgent education challenges. The overarching goal is to shape an informed, productively engaged, and hopeful citizenry.   
About the ECMC Foundation 
ECMC Foundation (www.ecmcfoundation.org) is a Los Angeles-based, nationally focused foundation whose mission is to inspire and to facilitate improvements that affect educational outcomes—especially among underserved populations—through evidence-based innovation. It is one of several affiliates under the ECMC Group (www.ecmcgroup.org) enterprise based in Minneapolis. ECMC Foundation makes investments in two focus areas: College Success and Career Readiness; and uses a spectrum of funding structures, including strategic grantmaking and program-related investments, to invest in both nonprofit and for-profit ventures. Working with grantees, partners and peers, ECMC Foundation's vision is for all learners to unlock their fullest potential.  
Stay Engaged
Get More News
Join our mailing list to get more news like this to your mailbox.
Support Our Work
Help us invest in the talent, ideas, and networks that will develop young people as effective, lifelong citizens.
Ways to Support Us