Promising Scholars Named 2023 Women's Studies Fellows
March 22, 2023
Since its beginnings, women's and gender studies has been a field that examines the crossroads of societal forces and the many factors that shape them. Scholars across disciplines—from U.S. History to sociology, literature to political science—have shaped the way we all understand how gender shapes our lives.
The new class of emerging scholars named 2023 Women's Studies Fellows is no exception.
The eight Fellows come from a range of institutions. They are completing their dissertations in fields such as sociomedical sciences, English, anthropology, the history of science, psychology, and history. Each Ph.D. candidate is committed to exploring the intersection of gender in these fields.
These scholars are on the forefront of many issues currently in the public discourse. Fellows are conducting research on topics related to maternal health, transgender relationships and politics, and the intersection of gender and activism. (A full list of Fellows and research projects can be found below.)
Since 1974, the WW Women's Studies Fellowship program has supported outstanding humanities and social science Ph.D. candidates whose work address women's and gendered issues in interdisciplinary and original ways. Each Fellow receives a $5,000 stipend to use towards research-related expenses such as travel, data work or collection, supplies, and others.
"I was excited by the opportunity to tie my graduate work explicitly to the interdisciplinary field of women's and gender studies," said C&S Fellow Sadie Bergen, recipient of a 2023 Women's Studies Fellowship and a Ph.D. candidate in sociomedical studies at Columbia University. "I was a history major as an undergraduate and now study the history of public health, and my research has remained tethered to gender as a historical process and critical lens of analysis. This program seemed like an opportunity to make my investment in women's and gender studies even more tangible."
These eight scholars join an international network of WW Women's Studies Fellows who have become distinguished faculty members, artists and novelists, and leaders in business, government, and the nonprofit sector. They include a Pulitzer Prize winner, two MacArthur Fellows, numerous Guggenheim and Fulbright Fellows, and many others who have contributed greatly to their fields of study.
Related: From the Beginning: An Imprint on Women's Studies
Lisette Varón-Carvajal is a Ph.D. candidate at Rutgers University exploring the past and present lives and medical practices of midwives and female healers in Colombia.
"My research project represents who I am as a feminist scholar. I am indebted to a long feminist tradition that has fought for the recognition of care: care as work, care as labor, and care as a human necessity," says Ms. Varón-Carvajal. "Care matters have been an important battleground for diverse feminist movements. It recognizes that women have been performing work that is necessary for the maintenance of society and that, most often than not, this work has gone unacknowledged."
Udodiri Okwandu is completing her dissertation at Harvard University. Her research explores how medical understandings of maternal mental illness, such as postpartum depression and psychosis, have been used to define "good" and "bad" mothers in the United States.
"My research is motivated by a deep commitment to illuminating and combatting the bias and racism that is entrenched in our medical system," says Ms. Okwandu. "The rampant racial health disparities we see today are the direct product of a larger historical trajectory within the American medical enterprise—one that has privileged some subjects over others based on race/ethnicity, gender, class, ability, and more. As a result, my work represents my commitment to being a person that is committed to promoting truth and justice."
This competitive Fellowship program remains the only national program of its kind. Over the course of its 50 year history, the WW Women's Studies Dissertation Fellowship has named more than 600 Fellows. A number of these Fellows volunteer their time as reviewers to help select new Women's Studies Fellows and enthusiastically support the next generation of scholars in their fields.
"Even before applying to graduate school and pursuing doctoral studies in History, I considered Women and Gender Studies my intellectual home," says. Ms. Varón-Carvajal. "I applied to this program because of its long-standing tradition, not only in fostering cutting-edge research in women and gender studies but also in creating a remarkable network of scholars with shared interests and common objectives."
By supporting their work at this stage, Citizens & Scholars is providing necessary resources and a vote of confidence in Fellows' work. Fellows will continue to explore a variety of perspectives, experiences, and understandings through their dissertations and their eventual roles as researchers, teachers, and mentors. This work will serve as the foundation for how we all understand these topics in the future.
Meet the 2023 Fellows
Sadie Bergen
Columbia University | Sociomedical Sciences
Dissertation title: Newborn Country, USA: The Reproductive Politics of Neonatal Intensive Care, 1956–1993
Sadie's dissertation studies the social, economic, and political processes that built the United States' current landscape of neonatal intensive care. The project aims to contextualize the history of the NICU within the political economy of maternal and infant healthcare and the politics of reproduction.
Christina YZ Chung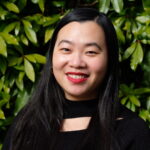 University of Washington | Gender, Women and Sexuality Studies
Dissertation title: At the Seams of the World: Gender and Decoloniality in Hong Kong Contemporary Art
Christina's dissertation surfaces the critical relationship between gender and decoloniality in Hong Kong through an analysis of the city's contemporary art.
Anzi Dong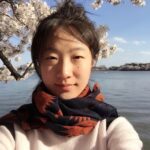 Arizona State University | Social Transformation
Dissertation title: Caring Enough to Act: Migrant Women's Community Organizing and the Culture of Working-Class Feminist Solidarity in Suburban Shenzhen, China
Anzi's dissertation focuses on a group of rural migrant women activists in suburban Shenzhen, China. The project aims to document and advance their life-enhancing community organizing.
Paulina Jones-Torregrosa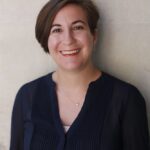 Northwestern University | English
Dissertation title: "We're All on the Line:" Women of Color Print Solidarities, 1970-1991
Paulina's dissertation highlights Black and Latinx feminist writers who protested U.S. incursions in Latin America in the 1970s and 1980s.
Alejandra Marks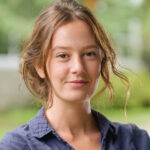 Tulane University | Anthropology
Dissertation title: When Abortion Pills Travel: Agency, Circulation, and Care in Havana and Salvador da Bahia
Alejandra's dissertation explores the practice of abortion as something that is influenced both by the local, situated histories of place and by transnational ideas and technologies.
Udodiri R. Okwandu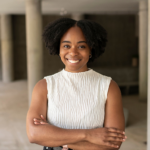 Harvard University | History of Science
Dissertation title: Transgressive Motherhood: Maternal Mental Illness, Diagnostic Privilege, and Race in American Psychiatry, 1890 – 1970
Udodiri's dissertation examines the period from 1890 – 1970 to explore how medical understandings of maternal mental illness, such as postpartum depression and psychosis, have been used to rationalize the transgressive behavior of childbearing women in ways that (re)produced radicalized and classist distinctions between "good" and "bad" mothers in the United States.
Jianmin Shao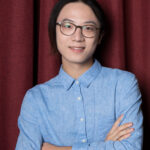 University of California, Irvine | Psychological Science and Social Ecology
Dissertation title: Transgendering In-Betweens: Selfhood, Vulnerability, and Trans-Relational Encounters in China
Jianmin's dissertation examines transgender vulnerability through attention to intimate relationships between not only individuals but also national and trans-national politics. The project aims to rethink gender, sexuality, identity, and our place in the world.
Lisette Varón-Carvajal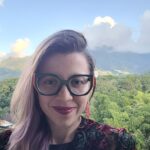 Rutgers University | History
Dissertation title: Caring Women: Midwives and Female Healers in New Granada, 1700-1850
Lisette's dissertation investigates the past and present lives and medical practices of midwives and female healers in Colombia
Stay Engaged
Get More News
Join our mailing list to get more news like this to your mailbox.
Support Our Work
Help us invest in the talent, ideas, and networks that will develop young people as effective, lifelong citizens.
Ways to Support Us