We Are Standing Up for Free Speech on Campus
Roslyn Clark Artis and Jonathan Holloway,
guest contributors
September 3, 2023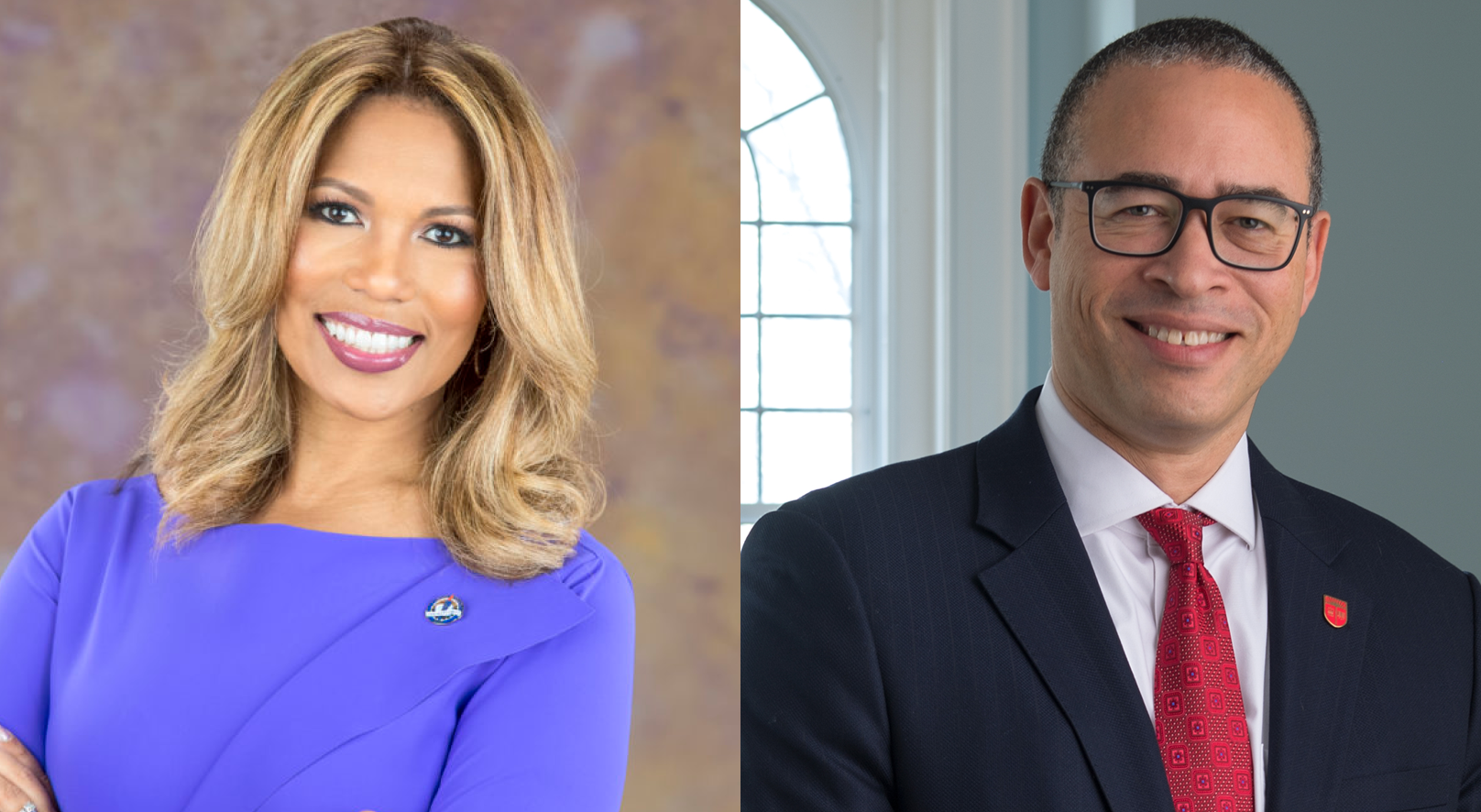 By Roslyn Clark Artis, President, Benedict College, and Jonathan Holloway, President, Rutgers University
Cross-posted to the The Post and Courier and Newark Star-Ledger.
The cracks in the foundation of our republic are too large to ignore; our democracy is in crisis. Like many Americans, those of us in higher education are deeply concerned. But we also know we have the ability to do something about it.
Higher education is the bulwark that our democracy needs. Colleges and universities bring together students from all across the country with the express task of expanding their minds, assembling different backgrounds, experiences, and points of view. That's far more diversity than the average American neighborhood. The years that students spend on campus often involve the closest proximity they will experience in their lifetimes to people who think very differently than they do. It is an incredible opportunity to learn. However, the benefits are only felt if all are free to articulate what they believe and are willing to listen to the convictions of others; otherwise, diversity collapses under the weight of pre-judgment.
In recent years, many of us in academia have had cause for serious concern. We have seen students drown out speakers with whom they disagree, faculty hold back from sharing viewpoints that might be deemed controversial, and politics influencing hiring decisions. Reflecting a lack of openness, a 2022 survey found that nearly half of college sophomores would not choose a roommate who supported another presidential candidate in 2020. This resistance to people and positions that are different is antithetical to the exchange of ideas that should be core to the college experience.
That is why, as our students return to campus, we are standing up for free speech. We each lead very different institutions–one is large and public, one is smaller and a historically Black college–yet we share this fundamental belief: Higher education serves the common good. It is our responsibility to foster academic environments where young people can become thoughtful citizens who contribute to our society and advance our democracy. That is only possible if we promote the right to articulate opinions without fear of reprisal. This idea is central to the Campus Call for Free Expression, an initiative from the Institute for Citizens & Scholars that unites more than a dozen diverse colleges and universities nationwide through coordinated actions–from debates to exhibitions and performances, classes to faculty seminars, and convocation speeches to provocative outside speakers–to urgently uplift the principles of free expression and critical inquiry. By coming together, we recognize that this issue cannot be addressed by one campus alone.
In practice, advocating for free speech is inherently messy. Sometimes it means protecting the rights of those whose track records are at odds with what we personally want to see in the world. Both of us have faced situations that tested our commitment to free speech, encountering pushback on whom we allow to speak on our campus or for comments made during a commencement address. Still, we remain determined to encourage the voicing of a wide range of opinions because that is a cornerstone of our democracy and a model of how to co-exist within a pluralistic society. Year after year, we recommit to upholding the right for people to speak and be heard as well as the right to register dissent.
One value we want to impart to our students is that learning is not about seeking comfort. It can be painful to hear ideas that you find abhorrent. But intellectual divergence provides fertile ground for new growth. Interacting solely with people who mirror your views leads to a warped sense of reality. Instead, students should challenge themselves to question their assumptions and test their ideas against the vast spectrum of human experience. They should be as willing to revise their own perspectives as they are to try to persuade others. In the marketplace of ideas, you need to have enough confidence in your own argument that you are willing to subject it to higher scrutiny, and enough critical skills to scrutinize someone else's ideas without resorting to rhetoric over substance.
How we do this matters. In a shouting match, no one is heard. Approaching someone with a recording phone in your hand is not the way to spark a dialogue, it is the way to stifle one. To maintain the social contract of respect, we feel an obligation to teach our student body that difficult conversations in good faith are possible and preferable. It is a simple application of the golden rule, based on the logic of treating others how you would want to be treated. And, despite some heated incidents that capture media attention, in fact, universities are successfully navigating this complexity every day.
From our vantage points, we see firsthand how rigorous, yet respectful, debate helps our students find common ground where they may not expect it and develop the training for constructive civil discourse. This is essential to the function of higher education, as well as for the integrity of democratic practice. Today's college students will be among the leaders of tomorrow. And it is the responsibility of all of us–fellow educators, parents, and members of the broader community–to work to ensure their civic preparation.
Because if we can get this right on our college campuses, then there is hope for the future of our republic.
Stay Engaged
Get More News
Join our mailing list to get more news like this to your mailbox.
Support Our Work
Help us invest in the talent, ideas, and networks that will develop young people as effective, lifelong citizens.
Ways to Support Us