C&S Field Trip: Terhune Orchards & Civic Heroes
November 6, 2023
During a week of on-site meetings at the Institute for Citizens & Scholars office, our team spent a gorgeous fall morning touring a local farm, winery, and community gathering space. Terhune Orchards, located on the outskirts of Princeton, NJ, is owned and operated by three generations of the Mount Family, who purchased the property in 1975. At the time, the farm consisted of 55 acres of apple and peach trees, a few pear trees, and a 1930s farm store called The Apple House where apples and cider were sold in September and October. Today, it's a staple of the Princeton community and one of the most popular year-round family-run farms in New Jersey.
As Citizens & Scholars works tirelessly to support and build spaces for civic learning, practice, leadership, and engagement, it was meaningful to take time to celebrate and learn from a family that quietly embodies much of what we strive to emulate in communities across the country. For almost fifty years now, the Mount family has been working at the intersections of community and agriculture, growing Terhune Orchards into a highly diversified 250-acre farm with more than 50 varieties of crops, a winery, an expanded farm store, education programs, and a wealth of farm activities for the whole family throughout the year. The Mount family is not just committed to growing food; they also value learning opportunities for the community to understand and appreciate how food is grown. They are equally committed to creating a neutral community-centered space where civic activities such as fundraisers, community parties, art installations, and educational programming welcome all.
Our team had the pleasure of spending time with Tannwen Mount, a graduate of Princeton University and a former teacher, who now runs the farm's agriculture and sustainability initiatives. As we wandered through the orchards, Tannwen explained the sophisticated science of modern farming in the Northeast, as well as the efforts the farm has taken to integrate organic and sustainable practices. She pointed out where state funding and federal support have supported their work and discussed the family's careful approach to growth and sustainability, mixing old practices like timber-framing with modern amenities like state-of-the-art winemaking equipment from Italy.
Hailing from generations of farmers, Gary and Pam Mount purchased the farm after spending three years in the Peace Corps on a small island in Micronesia. Pam taught the local children while Gary helped the island residents learn about agricultural practices and water management. When they returned to New Jersey, they began a five-year search for a place with the same sense of community they experienced in Micronesia.
Our tour ended with fresh cider donuts and the chance to learn from the singularly funny and engaging Pam Mount about the farm community and the Mount family's leadership in civic and agricultural spaces. Beyond the farm, the family has led, and continues to lead, in enumerable ways. Most recently, Pam and Gary's daughter Reuwai was voted president of the Mercer County Board of Agriculture. Tannwen, our tour guide, is past president of the New Jersey Farmers' Direct Marketing Association. She participated in the Agricultural Leadership Development Program and has been vice president of her class at Princeton University since 2008.
Pam, the community organizer in the family, was elected to Lawrence Township Town Council in 2000 and served for 12 years, three years as mayor. She is known for her involvement in starting and sustaining New Jersey Agricultural Society programs, including the Agricultural Leadership Development and Farmers Against Hunger programs. She started the community group Sustainable Lawrence, which led to the state-wide Sustainable Jersey program, which she chaired for three years. Locally, she started the Lawrence Community Foundation and Lawrence Township Education Foundation.
Gary, the family's original agriculturist, currently sits on the boards of the Howell Living History Farm, the Mercer County Agricultural Development Board, the Mercer County Soil Conservation District, and the Trenton Market Growers Cooperative. He previously served on the New Jersey State Board of Agriculture, as a Mercer County director for the New Jersey Farm Bureau, and as both president and vice president of the Mercer County Board of Agriculture. Gary was named National Apple Grower of the Year in 2005 by American Fruit Grower magazine, and in 2012 he was inducted into the International Fruit Tree Association Hall of Fame.
In addition to organizing farm and community events, Pam now manages the farm's beautiful array of flowers and curates an art space in one of the farm's unused barns as a thoughtful way to engage community members in art and agriculture. We wandered through on our way to the Farm Store where we happily purchased fresh apples, pies, wine, clothing, and other offerings. The Mount's commitment to the land, to their community, to governance, and to creating initiatives and passing policies that benefit not just them, but future generations, will remain a source of inspiration for us all.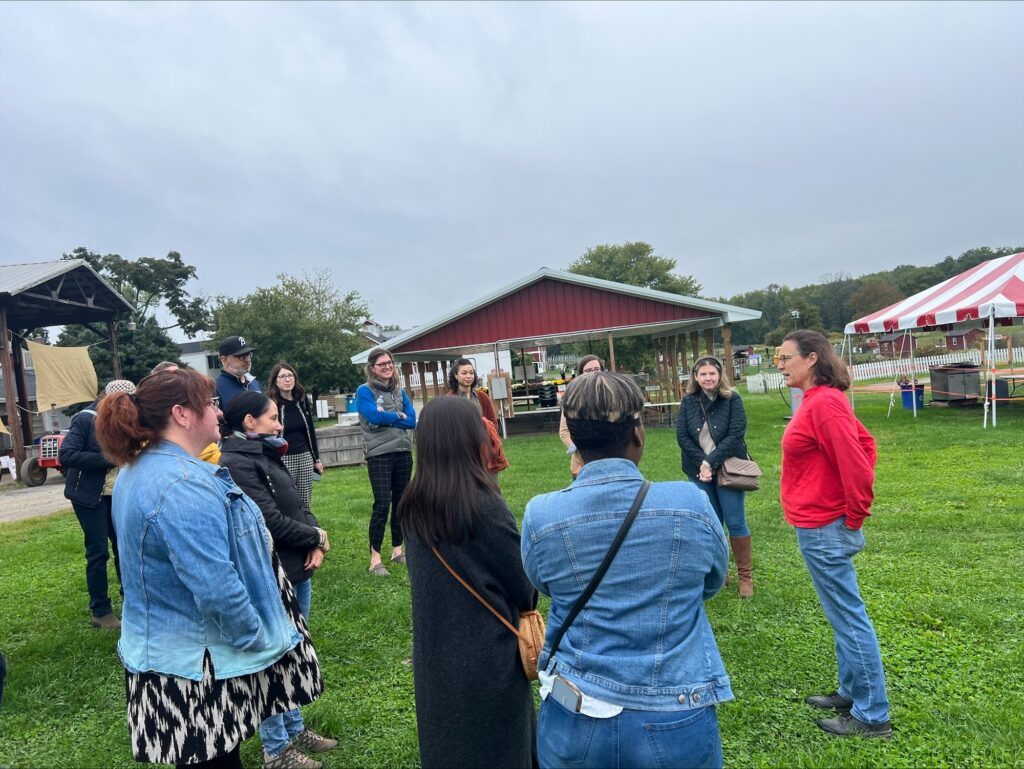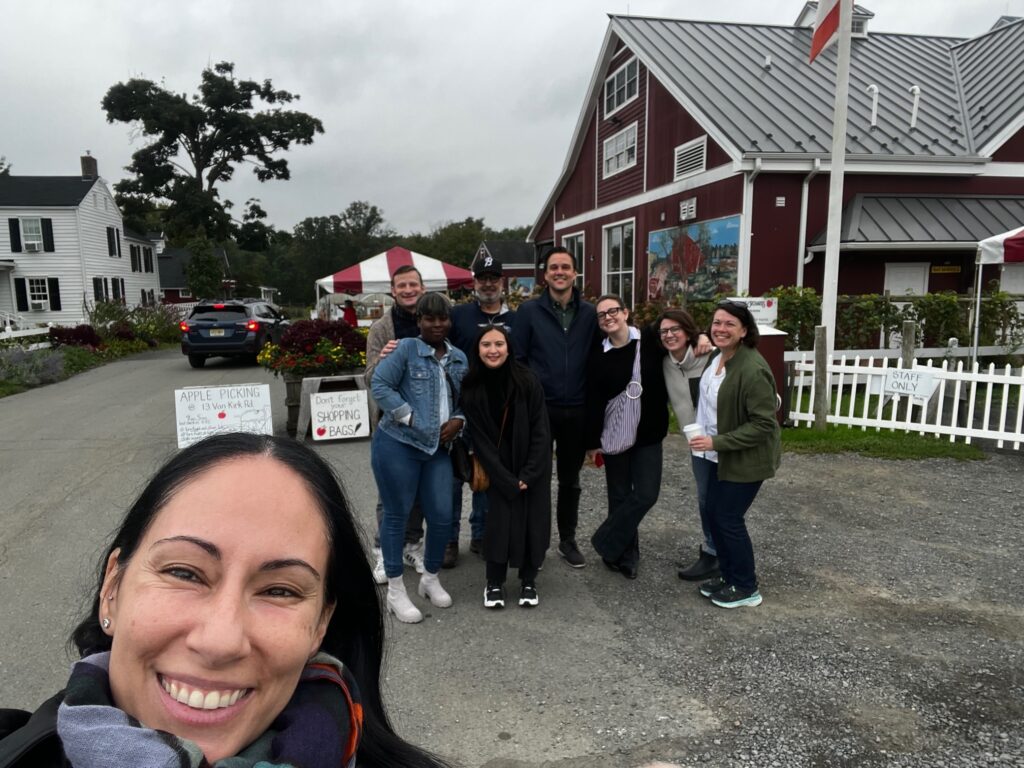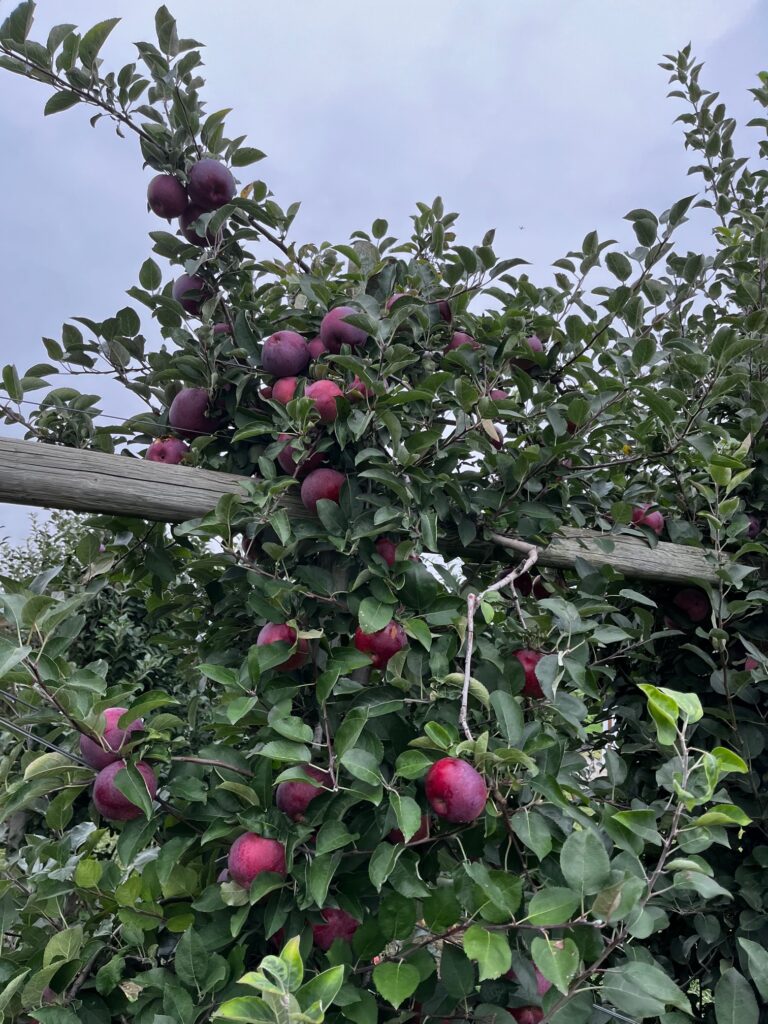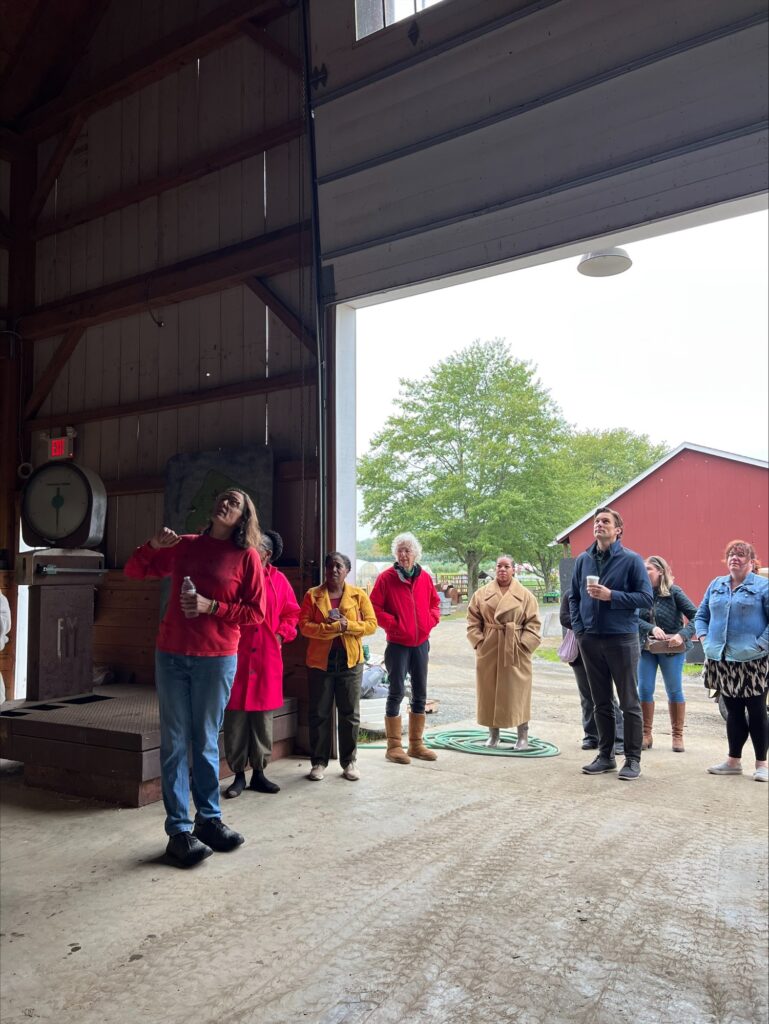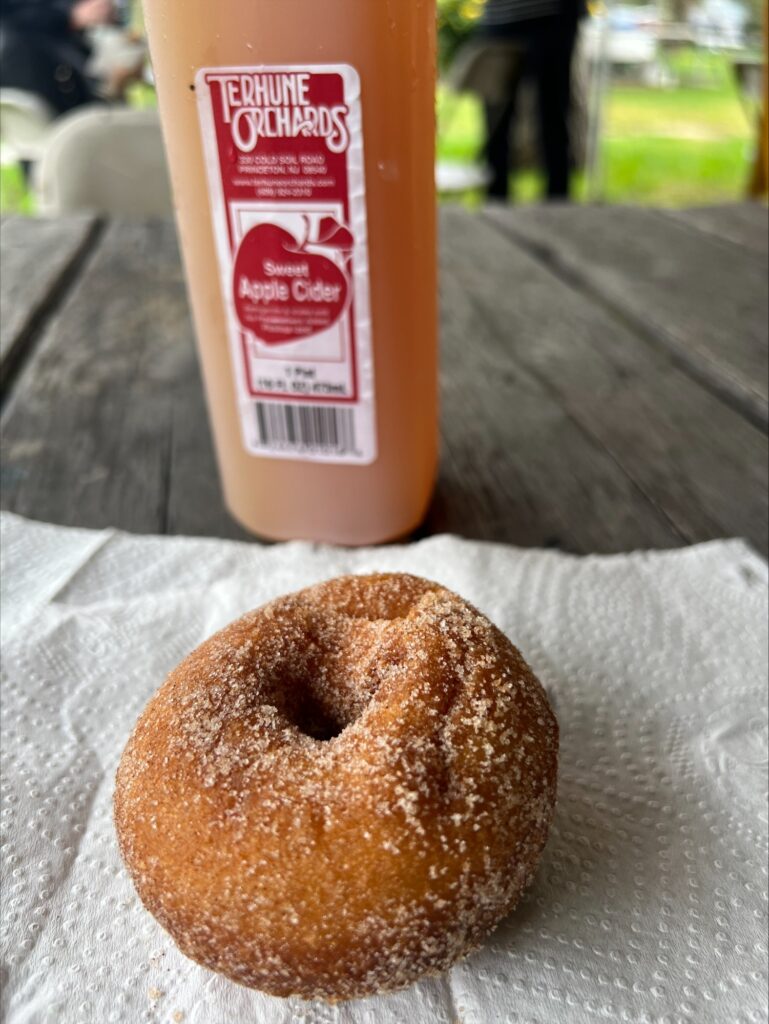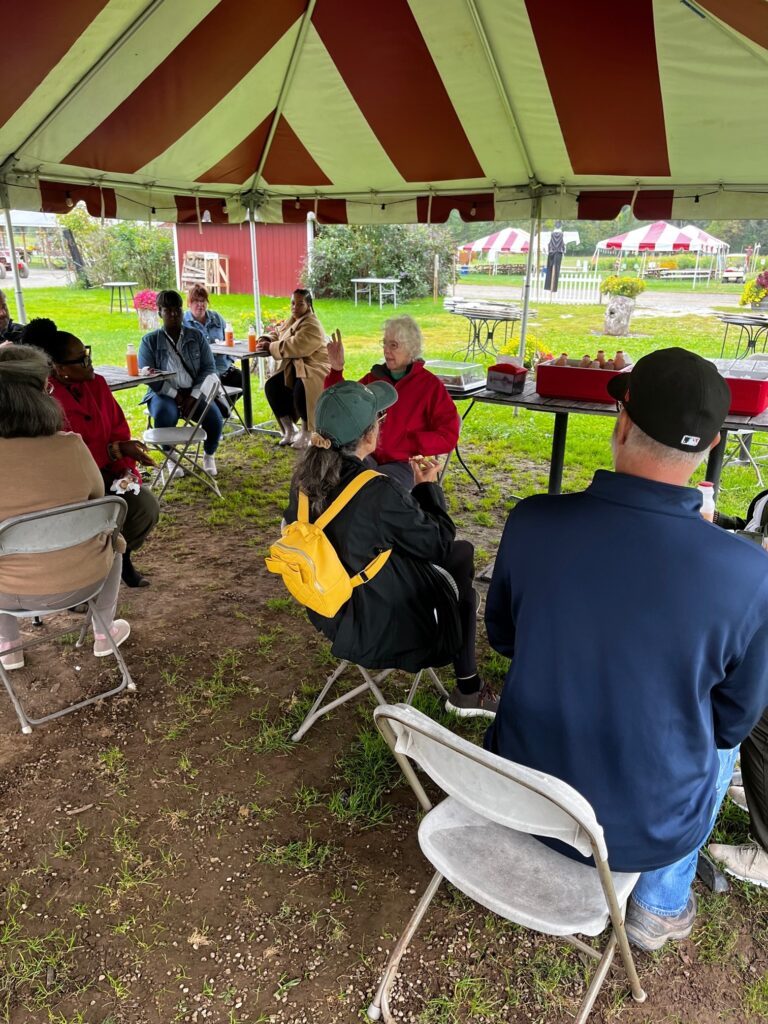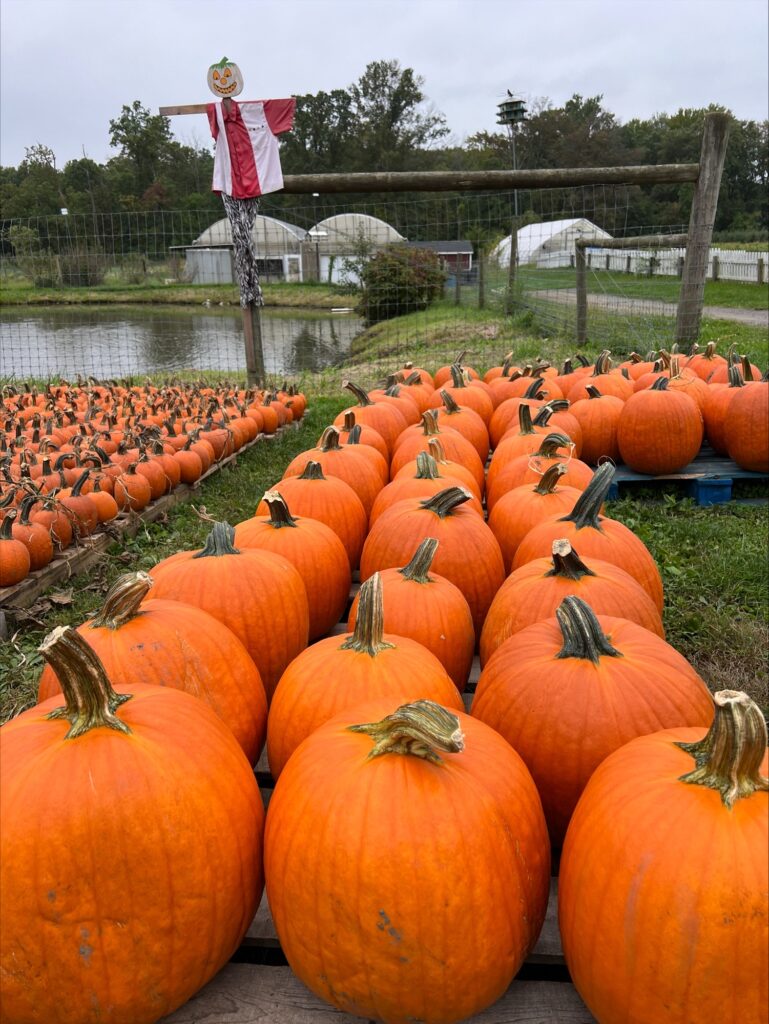 Stay Engaged
Get More News
Join our mailing list to get more news like this to your mailbox.
Support Our Work
Help us invest in the talent, ideas, and networks that will develop young people as effective, lifelong citizens.
Ways to Support Us