Women Studies Fellow Wins Lerner-Scott Prize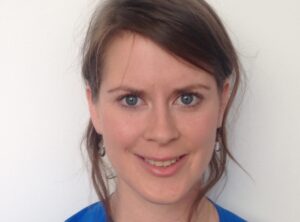 Julia Bowes WS '16 has won the 2019 Lerner-Scott Prize for the best doctoral dissertation in U.S. women's history. The award was presented by the Organization of American Historians (OAH) at their annual meeting, held this year in Philadelphia.
Dr. Bowes, now an assistant professor of history at the University of Hong Kong, received her Ph.D. from Rutgers University. Her dissertation, supported by the WW Dissertation Fellowship in Women's Studies, is titled Invading the Home: Children, State Power, and the Gendered Origins of Modern Conservatism, 1865–1933. The OAH called it "original, ambitious, and sophisticated."
"Bowes deftly analyzes both the rise of the American state and antistatism through three issues rarely examined together: compulsory schooling, child labor laws, and mandatory child vaccination programs," cited the OAH. "Through an accessible and engaging narrative, Bowes offers a 'new genealogy' of American conservatism by tracing the development of gendered antistatism well before the 'family values' of the New Right."
Stay Engaged
Get More News
Join our mailing list to get more news like this to your mailbox.
Support Our Work
Help us invest in the talent, ideas, and networks that will develop young people as effective, lifelong citizens.
Ways to Support Us