What We Know—And Don't Know—About Martin Luther King, Jr.
January 17, 2022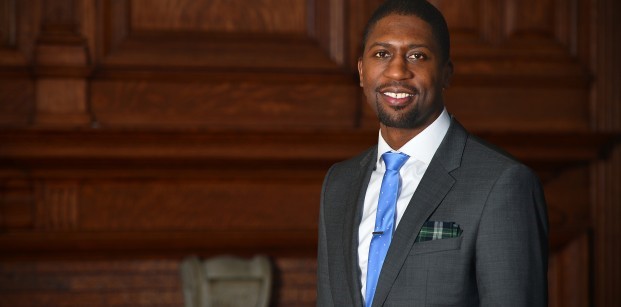 C&S Fellow Lerone A. Martin '07, recipient of the Mellon Emerging Faculty Leaders Award, is the new faculty director of Stanford's Martin Luther King, Jr. Research and Education Institute. In an article with Stanford, Dr. Martin talks about the deeper legacy of Dr. Martin Luther King, Jr., which is largely unknown.
From the article:
"Martin Luther King is still very relevant today," Martin said. But many people are unaware of the depth or pervasiveness of his legacy. Of the famous leaders depicted as larger-than-life statues along the two-mile long National Mall in Washington, D.C., "MLK is the only individual who is honored on the National Mall who is not a president," Martin explained. "We know so much about the words of Jefferson, Lincoln, Washington, and Roosevelt, but we don't know a whole lot about the words of King other than 'I Have a Dream.'"
"We really have to wrestle with our history and what it means for us today as we think about movements for change in this country specifically and the role of faith in our politics more broadly."
Read the full article here.
Dr. Martin is the Martin Luther King, Jr. Centennial Professor in the School of Humanities and Sciences and an associate professor in the religious studies department at Stanford. He is a 2017 Malkiel Fellow (now called the Mellon Emerging Faculty Leaders) at the Institute for Citizens & Scholars.
Stay Engaged
Get More News
Join our mailing list to get more news like this to your mailbox.
Support Our Work
Help us invest in the talent, ideas, and networks that will develop young people as effective, lifelong citizens.
Ways to Support Us