Fellows You Should Know: Women's and Gender Studies
March 30, 2023
Here are 10 scholars from the Citizens & Scholars network and beyond who are broadening the perspectives and understanding of women and gender in the United States. 
 Rosie Bermudez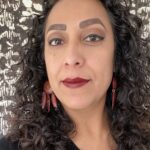 Assistant Professor, Department of History, UC San Diego 
Career Enhancement Fellow 2017 
Dr. Bermudez is a Chicana social historian of the twentieth-century United States and an interdisciplinary scholar of Chicana and Chicano Studies and Feminist and Women's Studies. Her research and teaching interests include twentieth-century Chicana and Latina history, women of color feminisms, twentieth-century social movements, race and ethnicity, grassroots activism, history of Los Angeles, women's history, and oral history. 
Recommended reading:  Dignity Warriors: Alicia Escalante and the Multiracial Coalition for Economic Justice and Human Dignity (forthcoming); "Chicana Militant Dignity Work" 
Christina Carney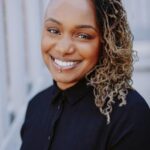 Assistant Professor, Department of Women's & Gender Studies, University of Missouri 
Career Enhancement Fellow 2019 
Dr. Carney's thinking is guided by a strong commitment to advancing the intersectional and interdisciplinary study of race, sexuality, gender, ethnicity, and culture through research, teaching, and service. Broadly, her research centers on the relationship between racialized gender and sexual difference and the construction of nation and region. Her research puts into conversation gender and sexuality studies and African American history and culture to advance a feminist geography of the US West that centers black gendered and sexual labor.  
Recommended reading: Disreputable Women: Militarized Deviance and the Black Sexual Economy of San Diego (forthcoming, UC Press) 
Caitlyn Collins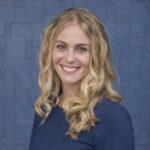 Associate Professor, Department of Sociology, Washington University in St. Louis 
Nancy Weiss Malkiel Fellow 2019 
Dr. Collins conducts cross-national qualitative research on gender inequality in the workplace and family life. She is broadly interested in the relationship between policy, culture, and social inequality. Her current project is an interview study of 135 working mothers in Sweden, Germany, Italy, and the United States. Collins examines how different ideals of gender, motherhood, and employment are embedded in these policies, and how they shape the daily lives of working mothers in each country.  
Recommended reading: Making Motherhood Work: How Women Manage Careers and Caregiving (Princeton University Press)
 
Nancy Hirschmann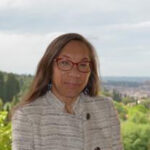 Geraldine R. Segal Professor in American Social Thought, Political Science Department, University of Pennsylvania 
Women's Studies Fellow 1982 
Dr. Hirschmann is an expert on the concept of freedom and works in the history of political thought, analytical philosophy, feminist theory, and the intersection of political theory and public policy. Her current book project, Freedom, Power, and Disability examines the idea of freedom from the perspective of disability, considering the ways in which disability sets the limiting condition for freedom in the history of political theory and carries through to contemporary thinking about the concept, and considers the ways in which the body is both socially constructed and materially constituted. She is a former Vice-President of the American Political Science Association and past Director of the Program on Gender, Sexuality and Women's Studies and the Alice Paul Center for Research on Gender, Sexuality and Women. 
Recommended reading: Gender, Class, and Freedom in Modern Political Theory (Princeton University Press) 
From the Beginning: An Imprint on Women's Studies
Regina Kunzel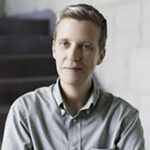 Larned Professor of History and Women's, Gender, and Sexuality Studies, Department of History, Yale University 
Newcombe Fellow 1986; Women's Studies Fellow 1987 
Dr. Kunzel is an historian of the modern United States with interests in histories of gender and sexuality, queer history, and the history of incarceration. Dr. Kunzel is currently writing a book exploring the encounter of queer and gender-variant people with psychiatry in the twentieth-century U.S. 
Recommended reading: Criminal Intimacy: Prison and the Uneven History of Modern American Sexuality (University of Chicago Press) 
Chrissy Lau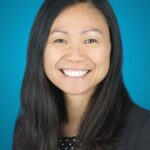 Assistant Professor, School of Social, Behavioral & Global Studies, California State University, Monterey Bay 
Career Enhancement Fellow 2019 
Dr. Lau is an interdisciplinary scholar trained in the fields of History, Asian American Studies, and Feminist Studies. Her research and teaching interests include Asian American History, Women's History, and Public History, with a current focus on young people in the vibrant jazz age of the 1920s into the Great Depression. Dr. Lau has served on research and planning teams to develop exhibitions, from the National Museum of American History in Washington D.C. to the Chinese American Museum in Los Angeles.  
Recommended reading: New Women of Empire: Gendered Politics and Racial Uplift in Interwar Japanese America (University of Washington Press) 
Mary Beth Norton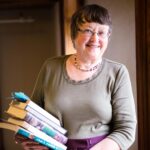 Mary Donlon Alger Professor Emerita, College of Arts and Sciences, Cornell University 
Woodrow Wilson Fellow 1964 
Dr. Norton is an expert in the American Revolution, colonial America, Early American women and gender, and the Salem witch trials. She has edited, co-authored, and written 10 books, including Founding Mothers and Fathers, which was a finalist for the 1997 Pulitzer Prize. She has served on the National Council on the Humanities and as president of the Berkshire Conference of Women Historians and the American Historical Association. She was the first woman to get a job in the department of history at Cornell. 
Recommended reading: In the Devil's Snare: The Salem Witchcraft Crisis of 1692 (Penguin Random House) 
Rachel Afi Quinn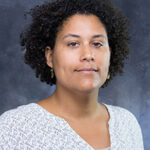 Associate Professor, Department of Comparative Cultural Studies and the Women's, Gender & Sexuality Studies Program, University of Houston 
Career Enhancement Fellow 2018 
Dr. Quinn's transnational feminist cultural studies scholarship focuses on mixed race, gender and sexuality, social media and visual culture in the African Diaspora. She has also written about queerness in the Dominican Republic and African photography. She was a recipient of the 2018 Ross M. Lence Award for Teaching Excellence, a co-founder of the social justice feminist collective South Asian Youth in Houston Unite (SAYHU), and a co-creator of the UH Critical Disability Studies Initiative. 
Recommended reading: Being La Dominicana: Race and Identity in the Visual Culture of Santo Domingo (University of Illinois Press) 
Nancy Weiss Malkiel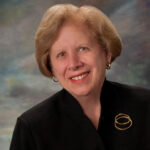 Professor of history, Emeritus, Princeton University 
Woodrow Wilson Fellow 1965 
Dr. Malkiel is a scholar in 20th century American history and author of more than five books. She became the first woman to join Princeton University's Department of History and served as Princeton's Dean of the college for 24 years. During that period—the longest served by any Dean—as the senior officer in charge the undergraduate academic program, Dr. Malkiel was responsible for advancements including expansion of the Freshman Seminar Program, introduction of the Writing Program, launching the four-year college system, creating the McGraw Center for Teaching and Learning, and encouraging innovation through the 250th anniversary teaching fund. 
Recommended reading: "Keep the Damned Women Out": The Struggle for Coeducation (Princeton University Press, 2016) 
Korean Americans: Past and Present
Susie Woo, Assistant Professor of American Studies at Cal State Fullerton, shares the struggles of Korean immigrants in the United States and the history that has brought them here.
Susie Woo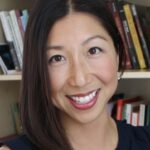 Associate Professor, American Studies, California State University, Fullerton 
Newcombe Fellow 2007; Nancy Weiss Malkiel Fellow 2017 
Dr. Woo is an historian of the Cold War, US-Korea relations, and migration. Her work shares the struggles of Korean immigrants in the United States and the history that has brought them here. Challenging many myths about Korean Americans, Dr. Woo weaves her own family history into her work, while discussing the three waves of Korean immigration, their religion, pop culture, and Korean American achievement in a country they have come to call their own. 
Recommended reading: Framed by War: Korean Children and Women at the Crossroads of U.S. Empire (New York University Press) 
From the Network
Judith Butler 
Dr. Butler is Distinguished Professor in the Graduate School and formerly the Maxine Elliot Chair in the Department of Comparative Literature and the Program of Critical Theory at the University of California, Berkeley. Their research focuses on critical theory, gender and sexuality studies, comparative literature, 19th and 20th century continental philosophy, social and political thought, philosophy and literature. 
Recommended reading: Gender Trouble: Feminism and the Subversion of Identity (Routledge) 
Patricia Hill Collins 
Dr. Collins is a scholar specializing in race, class, and gender. She is a distinguished university professor of sociology emerita at the University of Maryland, College Park. She is also the former head of the Department of African American Studies at the University of Cincinnati, and a past president of the American Sociological Association (ASA). Collins was the 100th president of the ASA and the first Black woman to hold this position. 
Recommended reading: Black Feminist Thought: Knowledge, Consciousness, and the Politics of Empowerment (Routledge) 
Gloria Jean Watkins  
Better known by her pen name bell hooks, Dr. Watkins was an American author, theorist, educator, and social critic who was a Distinguished Professor in Residence at Berea College. She is best known for her writings on race, feminism, and class. 
Recommended reading: All about Love: New Visions (William Morrow & Company) 
Samira Kawash 
Dr. Kawash is Associate Professor and Graduate Program Director in Women's and Gender Studies at Rutgers University. Her current research interests include the medicalization of women's life course and women's health, gender in science and technology, and motherhood and the family. 
Recommended reading: Dislocating the Color Line: Identity, Hybridity and Singularity in African American Narrative (Stanford University Press) 
Stay Engaged
Get More News
Join our mailing list to get more news like this to your mailbox.
Support Our Work
Help us invest in the talent, ideas, and networks that will develop young people as effective, lifelong citizens.
Ways to Support Us