Mapping Civic Measurement
How are we assessing readiness and opportunities for an engaged citizenry?
Now is the time to come together to cultivate people as informed, engaged, and hopeful citizens. Creating a common knowledge base and practices to measure civic readiness and opportunities will enable us to chart the course to a healthy and robust democracy that works for all. 
The Institute for Citizens & Scholars presents a comprehensive civic measurement landscape review and a first-of-its-kind framework for mapping civic readiness and opportunities. Mapping Civic Measurement: How are we assessing readiness and opportunities for an engaged citizenry? features a collection of measurement tools, rubrics, and more than 200 resources in use by practitioners across education, business, philanthropy, community institutions, media, government, and civil society. 
To launch this groundbreaking report, Citizens & Scholars will present its findings at a virtual event on February 16 at 3pm ET.
Featured speakers include:
Danielle Allen, Harvard University
David Bobb, Bill of Rights Institute
Louise Dubé, iCivics
Katie Jenner, Indiana Secretary of Education and Citizens & Scholars Fellow
Stefanie Sanford, College Board
Hanna Skandera, Daniels Fund
Michael D. Smith, AmeriCorps
Raj Vinnakota, Institute for Citizens & Scholars
By registering for the event, you'll get access to an early copy of Mapping Civic Measurement and a front-row seat for a conversation between leading voices in the civic space.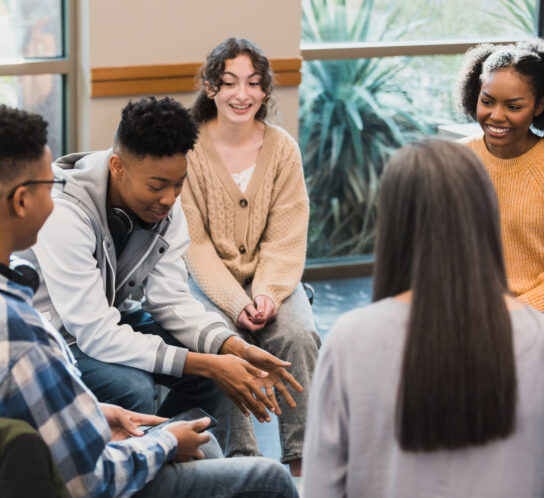 Whatever your role—educator, practitioner, researcher, policymaker, leader—you'll walk away with new ways to think about civic measurement, new tools and resources to inform your work, new connections and ideas, and renewed energy for building an engaged citizenry. 
The report includes:
A framework for how civic readiness and civic opportunities are measured
More than 200 tools and resources organized by the civic dimension they measure
Insights from more than 75 experts across sectors, disciplines, and ideologies
Join us February 16.
Launch Event Video
A recording of the kick-off event on February, 16, featuring the report's key findings and voices from across the civic space.
Stay Engaged
Get More News
Join our mailing list to get more news like this to your mailbox.
Support Our Work
Help us invest in the talent, ideas, and networks that will develop young people as effective, lifelong citizens.
Ways to Support Us