Profiles in Giving Back
A Desire to Support Better Educated Citizens
Married Former Fellows Give to C&S
June 17, 2021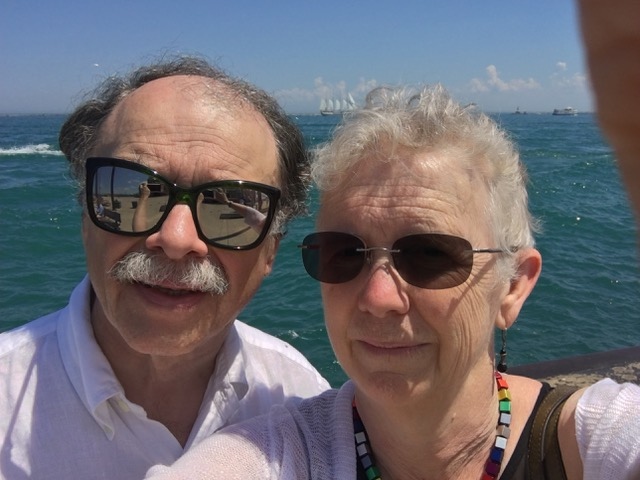 Barry Sullivan, a 1970 Woodrow Wilson Fellow, and Dr. Winnifred Fallers Sullivan, a 1992 Newcombe Fellow, met at a student party when they were law students at the University of Chicago in the 1970s. Both credit the Fellowships they received for supporting their varied and distinguished careers.
Mr. Sullivan was accepted into a Ph.D. program and law school at the University of Chicago as a Woodrow Wilson Fellow. While he chose to pursue a career in constitutional law, his experience as a scholar and practitioner led to academic posts as a lecturer, researcher, and dean. He has also sought out many rewarding opportunities for public service, such as clerking for U.S. Circuit Judge John Minor Wisdom, a champion of the Civil Rights Movement, serving as an Assistant to the U.S. Solicitor General, and chairing the landmark American Bar Association's Commission on AIDS in 1987.
Dr. Sullivan has also blended law, scholarship, and service throughout her career. After practicing law for six years, Dr. Sullivan pursued studies in religion at Catholic Theological Union and the University of Chicago, where she won the Newcombe Fellowship: "It is one of the most prestigious dissertation Fellowships in the field and one of the few that allows graduate students to pursue research beyond one religious tradition." As a committed mentor, Dr. Sullivan was equally thrilled when one of her students, Joe Bartzel, was named a Newcombe Fellow in 2018.
Thanks to her scholarly focus on the intersection of U.S. law and religion, Dr. Sullivan has been asked to serve as an expert witness in several court cases. One of them, Warner vs. Boca Raton, led to her book, The Impossibility of Religious Freedom, which examines the extent to which U.S. law protects religious freedom in our democracy.
The Sullivans give back to Citizens & Scholars because of its roots in education; they are eloquent about their "desire to support better educated citizens," and to help make sure that faculty and graduate students receive the kind of much-needed research support that their Fellowships offered. They also see immense value in supporting educational initiatives at all levels that focus on teaching and developing citizens.
"It's going to take all of us," says Dr. Sullivan. "It's not a top-down project. It's not an elite project. It's a project that we all need to work on."
Stay Engaged
Get More News
Join our mailing list to get more news like this to your mailbox.
Support Our Work
Help us invest in the talent, ideas, and networks that will develop young people as effective, lifelong citizens.
Ways to Support Us